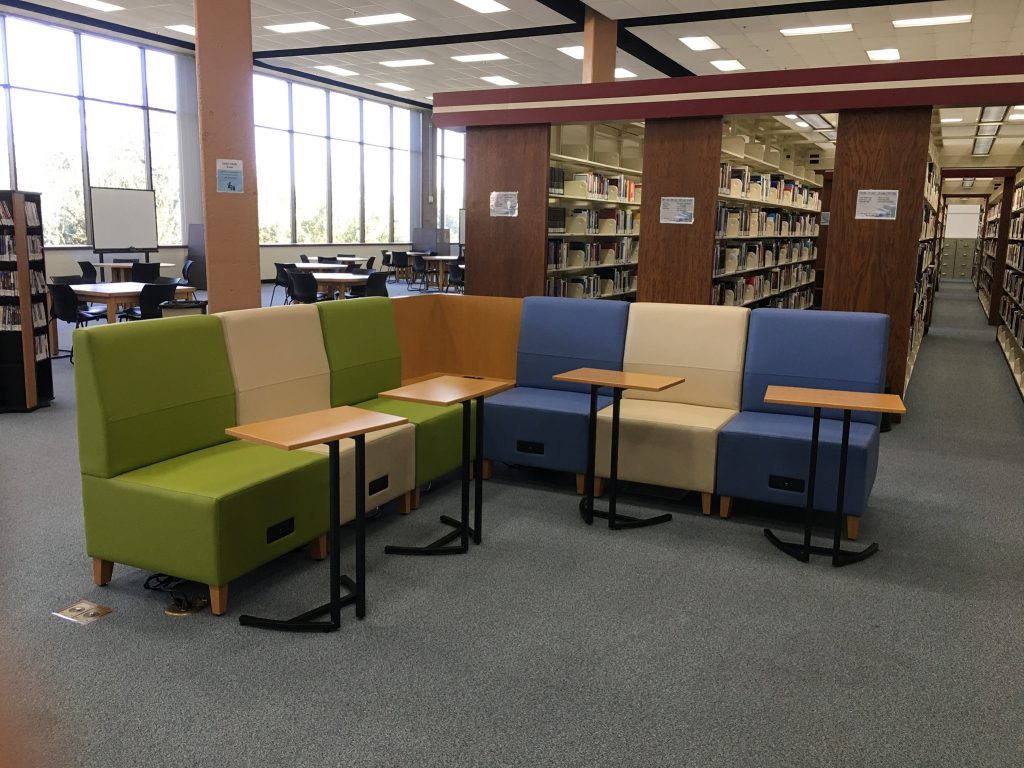 The North Las Vegas campus library has some new furniture! Thanks to CSN Foundation's Spirit of CSN award, we were able to replace the lounge furniture at the front of the library. Come on in, try it out, tell us what you think, and thank the Foundation by writing a note on the white board.
CSN Libraries is working to update more furnishings at the North Las Vegas library. We are actively seeking out funding opportunities to give you, our students, the updated space you deserve. We may need your help, so please keep an eye out here and on our social media (Facebook and Instagram) to see developments on this front as the year progresses.
Another huge thank you to the CSN Foundation for getting us started! Please head over to our Facebook page or the Foundation's Facebook page to thank them for the award and for all the work they do to support CSN.