The testing company ACT recently named Clark County as a Work Ready Community — an elite national recognition — and the College of Southern Nevada helped play an important role.
The designation is bestowed on counties with robust workforce development initiatives. These initiatives must link education and workforce, align to economic development and match people to job. CSN's Division of Workforce and Economic Development partnered with Clark County in this endeavor.
More than 2,000 students and jobseekers have earned the ACT WorkKeys Nationals Career Readiness Certificate through DWED, led by Assessment Services coordinator Malik Williams. The certificate is an industry recognized credential that helps identify skill levels in workplace document, applied math and graphic literacy. Jobseekers can use their credential to prove their skills to potential employers.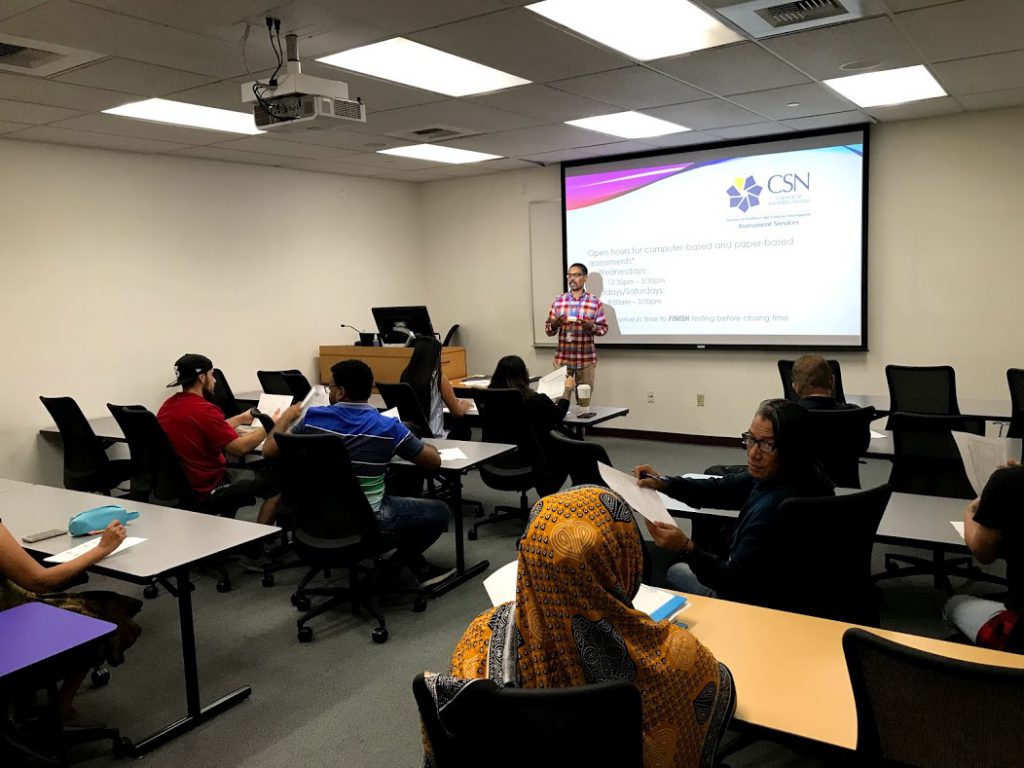 In addition to offering the credential, DWED has helped provide training and remediation for jobseekers who are looking to hone skills in certain areas.
DWED has worked collaboration with partner entities like Workforce Connections, the Las Vegas-Clark County Library District, the Governor's Office of Workforce Innovation and the Nevada Department of Employment, Training and Rehabilitation.
Together the initiative has helped more than 7,000 individuals earn NCRC certifications and has recruited more than 600 employers to support and recognize the credential.
Future plans for the initiative include increasing the number of employers actively using the NCRC in Clark County, increasing the number of individual certificate-holders, and providing job profiling services to help employers link WorkKeys scores to specific job needs.
For information about the Division of Workforce and Economic development, visit www.csn.edu/workforce. For more information about ACT and the Clark County Work Ready Community initiative, visit www.workreadycommunities.org/NV/003