The College of Southern Nevada recently hosted six colleagues from universities in Mexico for a weeklong cybersecurity bootcamp.
Hosted by CSN's Division of Workforce and Economic Development, the weeklong event was hosted at The Learning Center. Representatives from the Mexican universities were able to hear from Las Vegas experts in the cybersecurity field and take classes in cybersecurity through Learning Center instructors.
A panel of speakers, including Adam Garcia, associate vice president and director of University Police Services Southern Command; Randy Robison, director of legislative affairs at CenturyLink and a member of the Metropolitan Chamber of Commerce, and Earle Keizer, president and co-owner of Business Continuity Technologies and a member of the Latin Chamber of Commerce, moderated by DWED Executive Director Ricardo Villalobos helped answer student questions and provide tips for when attendees returned to their universities.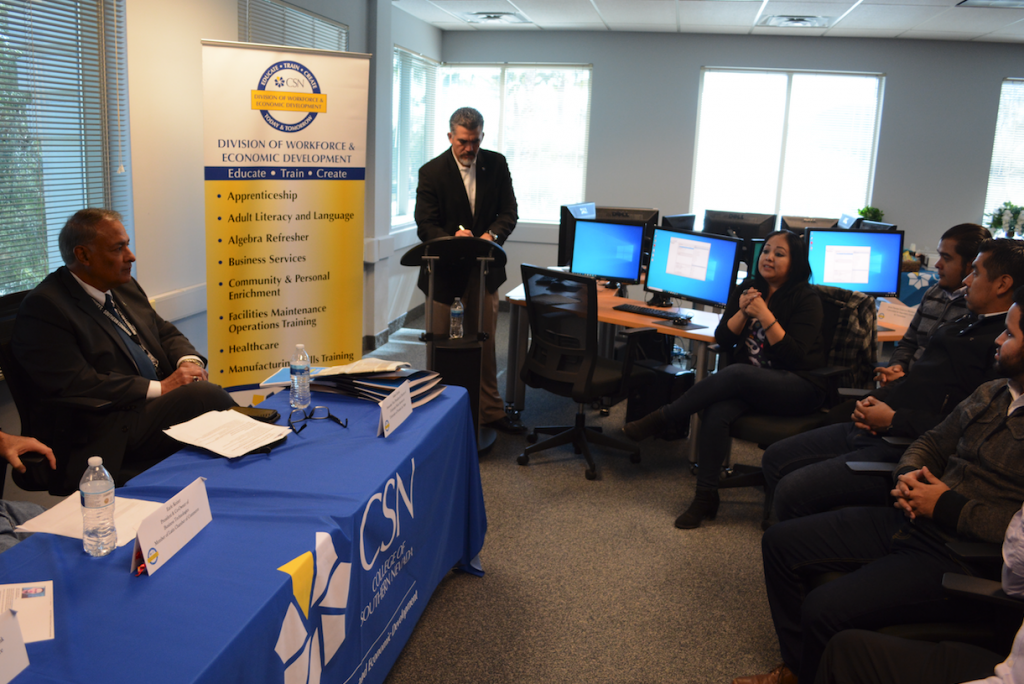 The panelists stressed that partnerships and open communication, like that between CSN and the partner institutions in Mexico, would help mitigate risks of cybersecurity attacks and would promote student success in the field.
The bootcamp also included a tour of the state-of-the-art cybersecurity labs on CSN's North Las Vegas Campus.
To learn more about NSHE and CSN's partnership with the higher education system in Tamaulipas, Mexico, visit: https://nshe.nevada.edu/2019/03/regents-approve-international-partnership-with-higher-education-system-in-tamaulipas-mexico/