Is there fecal matter lurking in your frozen yogurt?
In many cases, yes. But don't pull your spoon back just yet.
"Most of them are low levels of contamination, which is good for us," said Yue Yang, a College of Southern Nevada student who researched the issue this summer as part of a National Institute of Health Program.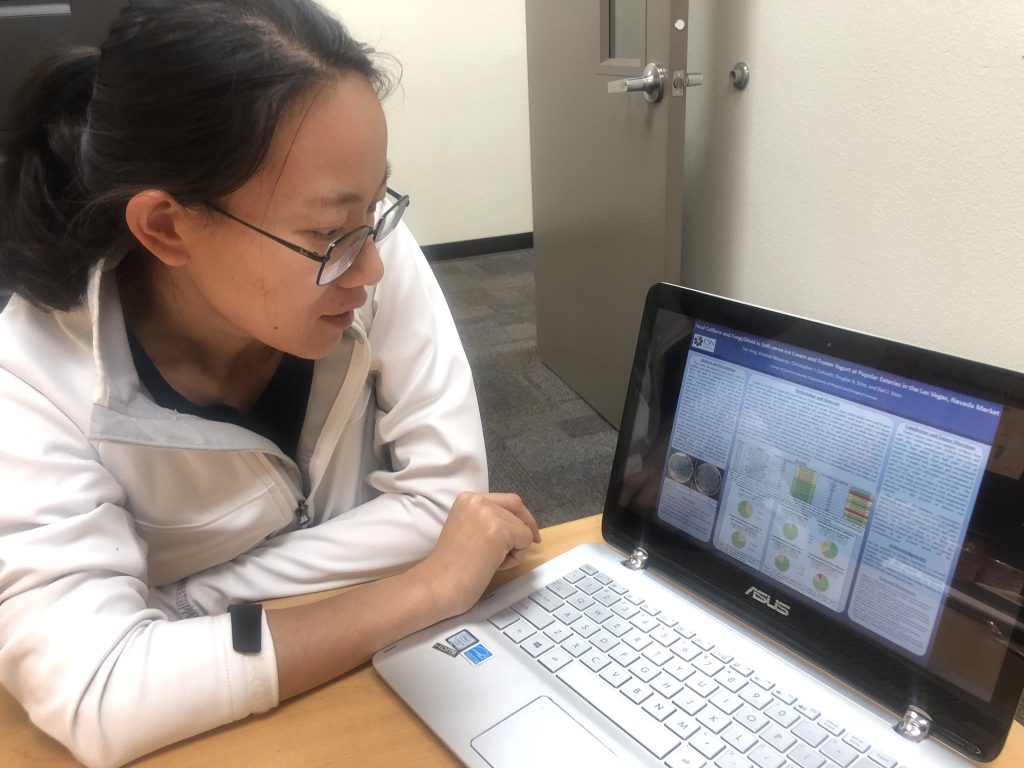 Under the tutelage of CSN instructors Chris Collumb and Earl Yoon, Yang and another student visited popular ice cream and frozen yogurt businesses around Southern Nevada during the summer. The students had previously taken microbiology at CSN. They collected samples of the product then studied the samples in a petri dish using a gel they made themselves.
"We thought it would be a fun, engaging topic that would get our students interested. It was a relatively simply designed study, so it's good for teaching students," Collumb said. "By engaging in actual research, the students can see how the scientific method is put into action."
The study did not find E.coli in the samples, but did find coliforms, which do not often cause disease. Many of the samples did not contain enough contamination to cause alarm. The study did not look at how the bacteria may have gotten into the ice cream and yogurt samples.
This type of hands-on research is unusual at a two-year institution like CSN, but Collumb and his fellow instructors are working hard to make sure all students have this type of opportunity.
Yang, a student in CSN's veterinary nursing program, says this research helps give her an edge up in her future career. She hopes to continue her education and become a veterinary doctor.
"I thought it'd be helpful to gain hands-on research opportunities," she said.
The work was presented during the poster session at the 2019 NIH IDeA Western Regional Conference, held October 8 at the Rio All-Suite Hotel and Casino.
To learn more about CSN's biological sciences, visit www.csn.edu/biological-sciences