Promoting and supporting small businesses at CSN took center stage at this month's Urban Chamber of Commerce Luncheon.
Led by CSN's Executive Director of Workforce and Economic Development Ricardo Villalobos, CSN President Dr. Federico Zaragoza, Business Professor Kevin Raiford and Associate of Vice President of Purchasing Rolando Mosqueda discussed all the various ways CSN supports small businesses in the community, starting with CSN's overall mission to help students graduate, complete, transfer and prosper.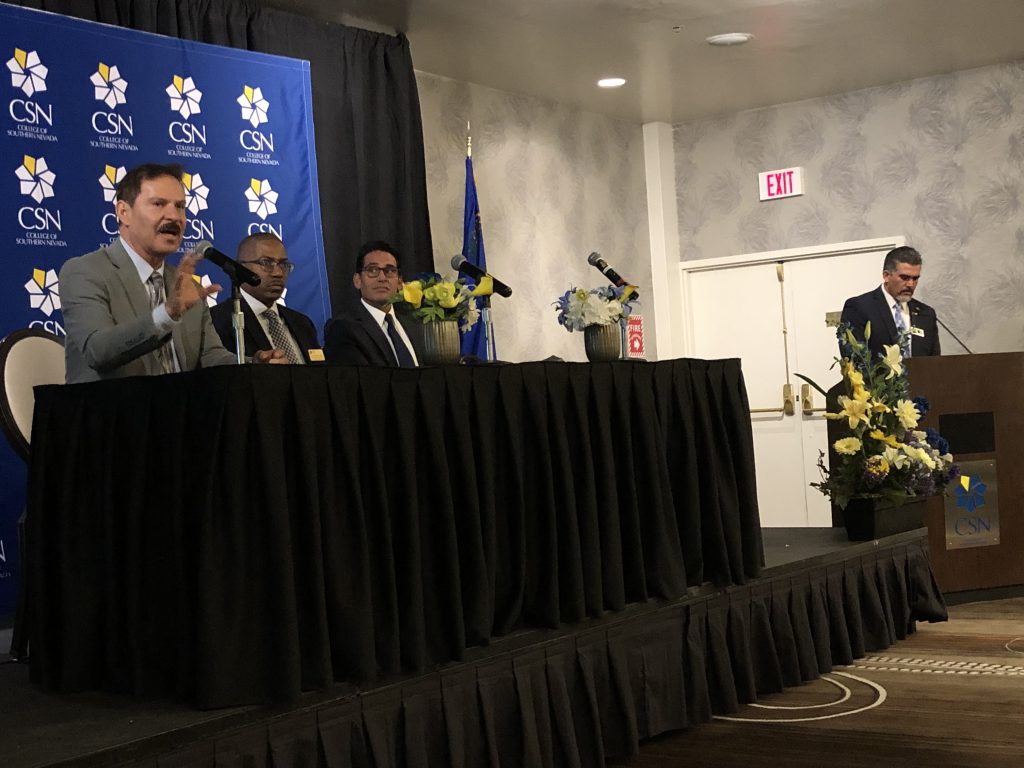 "It's very important we align our resources to grow these programs," Zaragoza said. "We need to align our programs to current and emerging occupations. We've got to be in the place to add to our curriculum."
He added: "What young people need, they need the curriculum, but many of them don't have the role models, they don't have the mentors. They need internships, hands-on experience. These are the kind of game changing actions that the Urban Chamber of Commerce can help infuse into the agenda."
Part of how CSN helps engage the business community is supporting new and emerging business through Nevada GROW.
The program is customized for Southern Nevada existing businesses that have over $50,000 and less than $700,000 in sales. Participating businesses receive access to economic and demographic data and assistance from counselors to help grow their businesses.
In addition to teaching at CSN, Raiford is the lead counselor of the program. Often, he sees people doubt that they can run their own business because of their life circumstances.
"My job is to give data to people, but also to provide that kind of assurance that you can be successful," he said. "My role is to help people get into the right room. My job is to help you get into that room."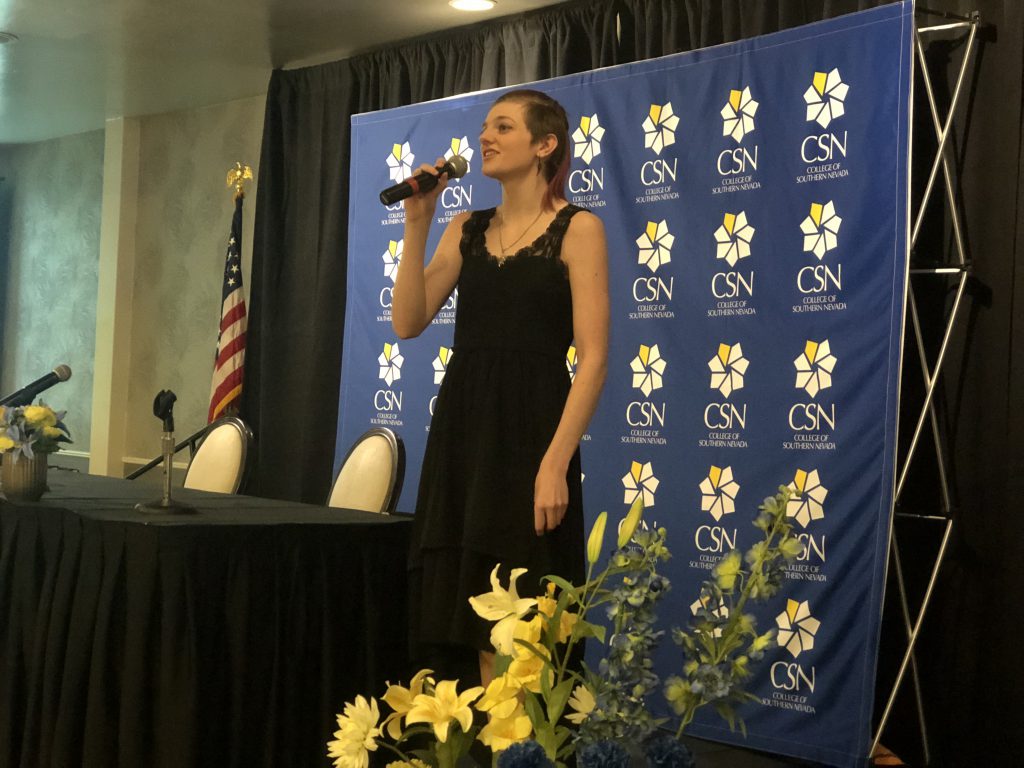 And CSN also supports the local businesses through the procurement process, Mosqueda said. CSN is doing well right now in purchasing from local businesses, but Mosqueda's staff wants to continue to innovate and to do more.
"There's more opportunity for the business owners in this room and others in the community to participate in the procurement process and the supply chain process at CSN," he said. "We are looking at some events that invite the entire community in."
For more about CSN, visit csn.edu. For more about the Urban Chamber of Commerce, visit www.urbanchamber.org.