Fulbright Visiting Scholar Dr. Alaaeldine Saleh shed light on the long history of scientific innovations in Egypt and identified strategies to bring back that innovative spirit during a recent lecture at the College of Southern Nevada.
Dr. Saleh is an associate professor and research at the Egyptian Atomic Energy Authority in Cairo. He came to CSN as part of the Fulbright Scholar Program's Outreach Lecturing Fund, which enables scholars to share their research interests and ideas with students, faculty and organizations in the United States.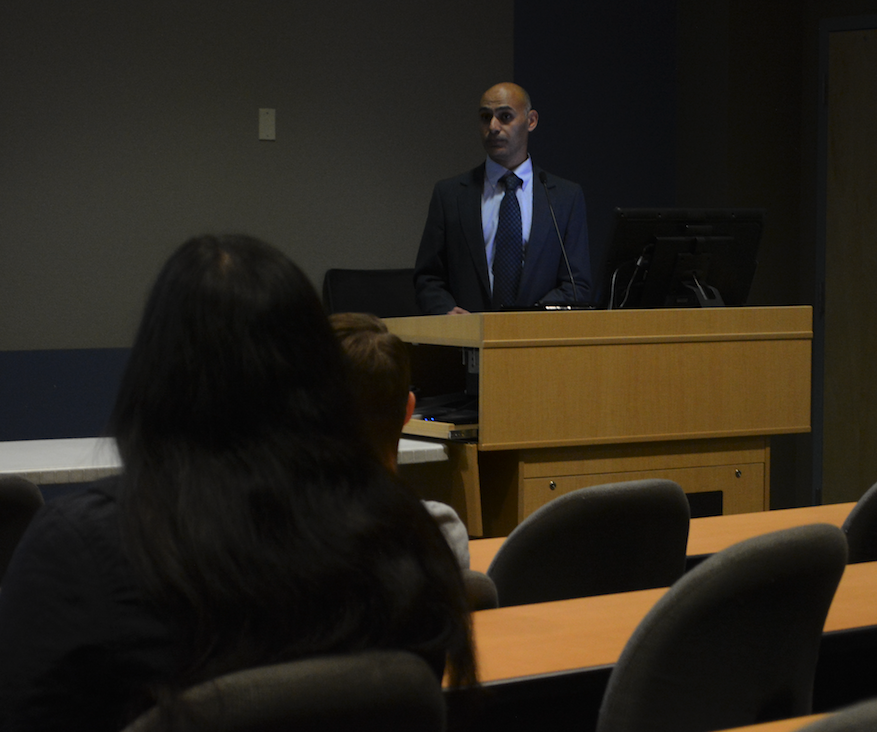 Ancient Egyptians had an extraordinary command of science and technology, Salah said. In addition to the towering pyramids, inventions like paper, ink, cosmetics, toothbrushes and toothpaste have all been traced back to early Egyptians. Some of those innovations are still a marvel to today's scientists, he said.
"Many of the Egyptian inventions or engineering principles are not known now," Saleh said.
But, Saleh said, Egypt seems to have lost some of the magic in recent years and the culture of science has taken a backseat. Reinvigorating the appetite for science is a critical issue for the continued development of Egypt, he said.
Partnerships like those between Egypt and the United States will help, Saleh said, but he believes there needs to be more public funding for research as well.
"It will require a critical transformation," he said.
To learn more about the Fulbright Visiting Scholar program, visit https://www.cies.org/program/outreach-lecturing-fund