The CSN Chronicle
Greetings to all!  This semester is flying by and I hope it is going well for you.  There is much activity on many fronts that I have covered in this newsletter. Please read through so that you are up to date on a number of important matters. 
Financial Aid:
We are addressing financial aid issues on two fronts:  1) processing for the three financial aid award years is now closed or nearing closure.  The 2011-12 year is awaiting final direction from the Department of Education.  The 2012-13 year is closed — all processing verification work is done.  The 2013-14 year remains active but all verification and awarding is current. 2) Evans Consulting Group is leading the effort to assess all financial aid operations. They are holding interviews, focus groups with students, visiting all three campuses, and examining our processes, policies, structure, staffing and training.  We have asked Evans to provide recommendations and priorities that need action.  My goal is to transform this essential operation into the premier financial aid office in the region. We will keep you informed of new information in this area as it arises. We are also keeping the Chancellor and Regents informed on progress and the corrective steps we are taking. 
Salary Study:
The salary compression study is on track. There have been multiple open meetings and emails with faculty and staff to explain the process for the study and obtain feedback. Committees of faculty and staff are monitoring the process which should conclude at the end of the calendar year.  I am committed to this process and to solutions—perhaps in phases—that resolve long-standing compression problems. 
Classroom Dedication: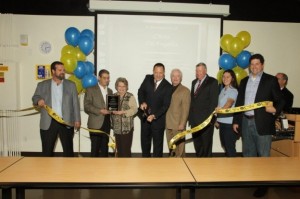 On Wednesday night, we dedicated the air conditioning and technology classroom at the CSN Cheyenne campus to Daikin Applied and Norman S. Wright Mechanical Equipment Corporation, following their donation of a new, state-of-the-art chiller, worth $100,000. The donation allowed us to replace our existing unit, which we then gave to the air condition program to help train CSN students.
CSN alumnus and City of Las Vegas HVAC Technician Chris Deangelis, who has since passed away, helped arrange the donation and a plaque was hung in his honor. 
The Santa Fe Station on North Rancho Drive will be the site for our 2013 Holiday Party on Thursday, Dec. 12. Please mark your calendars and plan to join us for this wonderful, CSN Foundation-sponsored celebration.  Please note the new location.   
Hispanic Heritage Month
I want to thank our Hispanic Heritage Month Committee, the Office of Diversity and our wonderful volunteers who put together a fantastic Hispanic Heritage Month program. There were many great events but one I would like to highlight in particular is the Latino College Camp. Students from Rancho High School visited the CSN Cheyenne campus on Friday, Oct. 11. There, they received tours and met with many of our great faculty and staff members. They also met and received guidance from CSN college students. It was a great event! These Latino high school students learned about their career options and how to be more prepared to begin their college experience after graduating high school. Thank you to all that helped to make this event a success!
We look forward to celebrating Native American Heritage Month and International Education Week in November.
Campus Names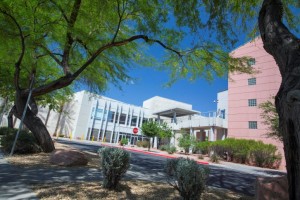 All of you have received a survey, regarding a potential name change that community members have asked us to consider. I'm sure many of you have heard in the media about the Mayor of North Las Vegas John Lee and his hopes that CSN can help bolster economic and workforce development within his city's limits. An energetic supporter of the community college mission, he's not alone. And he's right. We can help. We do a lot in all of the respective communities that we serve that a lot of people don't know about and we can also do more.
In terms of the name change, please make sure to fill out the survey by Nov. 13 at http://studentvoice.com/ccsn/namechangeopinion
North Las Vegas Advisory Committee
I'm working with Mayor Lee to create a North Las Vegas advisory board that will report to the CSN Foundation and provide recommendations to me, regarding trends and concerns in North Las Vegas. That board will be announced in a few weeks. 
CSN has had campus advisory boards in the past. I believe this type of collaboration is going to be meaningful and I hope it will also help us better communicate our mission and accomplishments. 
SB 391
I hope by now you are all aware of the upcoming interim legislative committee to study community college governance. This committee's work has the potential to impact everyone at CSN and we need your help to make sure all of your colleagues know about it and get engaged. 
States throughout the nation regularly assess and alter higher education governance structures. Currently, Nevada's system of community college governance is centralized in that all eight higher education institutions are governed by one Board of Regents. There are many systems that have local and state boards or just local boards that govern colleges' budgets, grant degrees and certificates and create policy. There are even more systems that also have a component local funding. 
Six legislators will make up the committee, which will begin its work in early 2014. Those lawmakers are Senators Joyce Woodhouse, Barbara Cegavske and Debbie Smith; Assemblypersons Paul Aisley, Pat Hickey, and Speaker Marilyn Kirkpatrick. That committee will then have two subcommittees, which will each include a regent. We are currently meeting in small groups with legislators and community constituents to provide background on CSN's mission and workforce programs. 
The committee and subcommittees may benefit from faculty, staff or student testimony. We look forward to the opportunity to share more about what we do and will keep you informed about the committees' progress and opportunities to participate. 
Upcoming Events
We look forward to the following upcoming events: 
CSN Ralph & Betty Engelstad School of Health Sciences Open House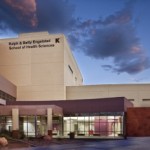 Nov. 15, 10 a.m. to 12 p.m., Charleston campus, Ralph & Betty Engelstad School of Health Sciences Building 
The CSN Foundation is sponsoring this wonderful event with guest speaker, Jon M. Hager, Executive Director of the Silver State Health Insurance Exchange. He will discuss the challenges and opportunities local providers and students can expect as Nevada begins to implement the Affordable Care Act. Local medical leaders will also discuss how business and education can better prepare students for emerging jobs in healthcare.  
CSN will then provide tours of the Ralph & Betty Engelstad School of Health Sciences Building and guests will view hands-on demonstrations of cutting edge teaching technology by students enrolled in nursing, clinical laboratory sciences, cardiorespiratory sciences, emergency medical services, surgical technology and other important health science education programs currently available at the college. 
2nd Annual CSN Hungry Games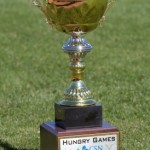 Nov.  16, 11 a.m. to 3 p.m., Henderson Campus
Bring your family and come down to spend the day with your CSN colleagues. Play in the kickball tournament and enjoy good barbeque and other fun games.
Questions from Faculty and Staff Members: 
"If we rename the Charleston campus the "CSN Las Vegas Campus" and the Cheyenne campus the "CSN North Las Vegas Campus," what will we call the Northwest Campus? What will we call our sites and centers?
With the exception of CSN's Western Center, the satellite sites already bear the name of their locals.
The future campus in Northwest Las Vegas still requires a land patent from Congress in order for CSN to develop it. I don't want to get ahead of ourselves by naming it before it is ours to name. 
"Are we evaluating the names of our campuses because of Mayor Lee's threat to take over the Cheyenne campus?"
No. As stated above, he is one of many constituents in North Las Vegas who feel that way and we have found that some in Las Vegas would also prefer that the Charleston campus be the "CSN Las Vegas campus." In addition, we have found that there are a number of policymakers and constituents that think it will better market the campuses. 
"How is enrollment this fall?"
It is where we anticipated. CSN had planned for enrollment to decline about 3 percent this fall. Headcount at the mid-semester census was 36,658, down 2.3 percent. FTE is at 18,903.7, down 3.2 percent. 
"How come we cannot apply for Hispanic Serving Institutions status until 2014 if we reached the 25 percent Latino enrollment threshold in 2012?"
That is a great question. Colleges and universities that have the federal distinction as a Hispanic Serving Institution must meet the criteria two years prior to application, according to rules of the Title V grant. This is a great opportunity to also remind folks that we will be one of many HSIs applying – if they offer the grant — in 2014 and the award process is extremely competitive. It is now time to get to work to create the most competitive proposal possible to benefit CSN students. 
Best regards to all. 
–Mike Richards