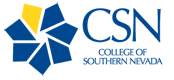 Media Advisory:
Contact:          Richard Lake, CSN Public Relations Specialist, 702-651-7715, Richard.Lake@csn.edu
Lost Boy of Sudan to Speak at CSN
Biar Atem will talk about his journey from childhood war refugee to Las Vegas resident
LAS VEGAS, Sept. 16, 2015 – The College of Southern Nevada welcomes Sudanese Lost Boy Biar Atem for "From Sudan to Las Vegas: One Man's Journey."
Atem will join CSN's Department of Human Behavior at noon, Friday, Sept. 18 on the Charleston campus, Building K, room 101, to tell the story of how he became a war refugee at age 7, much like thousands of children in Syria today, and went on to found the nonprofit South Sudan Center of America, located in Las Vegas.
During a terrible civil war in South Sudan, thousands of children fled the country between 1983 and 2005. Many of them resettled in the United States. Atem escaped by walking 1,000 miles to a refugee camp in Kenya. He later settled in Las Vegas, found a janitorial job at a Las Vegas Strip hotel, and started his charitable organization, which works to aid immigrants, reduce poverty, provide scholarships and build schools in South Sudan.
About CSN:
Founded in 1971 and educating thousands of students a semester, the College of Southern Nevada (csn.edu) is the state's largest and most ethnically diverse higher education institution. CSN students can choose from over 150 degree and certificate options in more than 90 areas of study, including 25 degree and certificate programs available entirely online. Students create flexible, personalized schedules, including day, evening, and weekend classes taught on three main campuses and multiple locations throughout Southern Nevada. CSN — your future starts here. CSN is an Equal Employment Opportunity/Affirmative Action institution. For more information, visit http://www.csn.edu/nondiscrimination
#   #   #