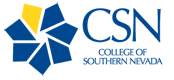 For Immediate Release:
Contact:          Richard Lake, CSN Public Relations Specialist, 702-651-7715, Richard.Lake@csn.edu 
CSN English Professor and Novelist Laura McBride Honored
Nevada Writers Hall of Fame to award author of "We Are Called to Rise" the 2015 Silver Pen
LAS VEGAS, Oct. 23, 2015 – College of Southern Nevada English Professor Laura McBride, whose debut novel "We Are Called to Rise" was placed on numerous best books of 2014 lists, has been selected to receive a Silver Pen award at this year's Nevada Writers Hall of Fame ceremony.
"I couldn't feel more honored, or more pleased to be placed in the company of so many excellent Nevada writers," McBride said. "It's a challenge too – to keep producing work that merits the award already given – which I appreciate. I like a little fire in the belly."
McBride has been teaching English at CSN for 15 years. "We are Called to Rise" is her first novel.
The ceremony will take place Nov. 19 in the Milt Glick Ballroom on the fourth floor of the Joe Crowley Student Union on the campus of the University of Nevada, Reno. In addition to McBride's honor, poet and novelist Ellen Hopkins will be inducted into the Nevada Writers Hall of Fame, and writer and Truckee Meadows Community College Professor Mark Maynard will also receive a Silver Pen Award.
For more information on the awards, contact Nicole Shearer at the University of Nevada, Reno: nshearer@unr.edu or 775-784-1169.
About CSN:
Founded in 1971 and educating thousands of students a semester, the College of Southern Nevada (csn.edu) is the state's largest and most ethnically diverse higher education institution. CSN students can choose from over 150 degree and certificate options in more than 90 areas of study, including 25 degree and certificate programs available entirely online. Students create flexible, personalized schedules, including day, evening, and weekend classes taught on three main campuses and multiple locations throughout Southern Nevada. CSN — your future starts here. CSN is an Equal Employment Opportunity/Affirmative Action institution. For more information, visit http://www.csn.edu/nondiscrimination
#   #   #