Dear CSN Family,
Bill Dial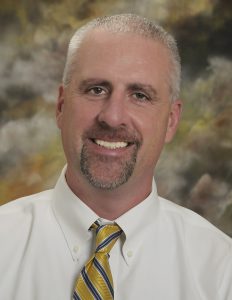 I wanted to let you know that Chief Human Resources Officer candidate Tracey Cleveland has withdrawn her acceptance of our offer for personal and family reasons. We wish her well.
I am pleased to report that we had a highly qualified pool of applicants and that the search committee had recommended two applicants to the hiring committee. Thus, we were able to expediently hire Dr. Bill Dial to
be our new Senior Associate Vice President of Human Resources and Chief Human Resources Officer. He is expected to begin in his new role on February 1; his first day in the office will be February 3.
Dr. Dial joins CSN from Metropolitan Community College in Kansas City, where he served in the same position. Previously, he had served in human resources leadership roles for more than 10 years at Richland College in Dallas and Red Rocks Community College in Lakewood, Colorado.
Dr. Dial holds a Bachelor of Science in Education from the University of Arkansas in Fayetteville; a Master of Science in Human Resources Management from Lindenwood University in St. Louis; and a Ph.D. in Organizational Management from Capella University in Minneapolis. For more about Dial, please see his resume here.
Please join me in welcoming him to the CSN family.
Thank you.
Federico