July 2020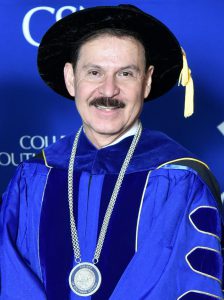 We are living through an extraordinary time, and I want to take this opportunity to acknowledge our collective imperative toward inclusiveness, diversity, and social justice in America. At the same time, Nevada is in the midst of a surge in the number of confirmed COVID-19 cases that indicate that the pandemic is far from over. Two Supreme Court decisions last month — upholding the Deferred Action for Childhood Arrivals (DACA) program and barring job discrimination based on sexual orientation — reaffirmed long established American principles, and I applaud them. In addition, the Black Lives Matter movement has made tremendous progress in recent weeks following the tragic death of George Floyd and so many others. These steps forward do not come without a cost, nor without those who fight for them. As we celebrate Independence Day this weekend, I encourage everyone to reflect on the American ideal that we are here for each other.
At CSN, I often refer to our faculty, staff and students as a family — and I mean that. No decisions are made here that do not take the well-being of every person in our family into account. That is why, after careful deliberation, we continue to adjust our return to campus timelines. Nothing is more important than your health and safety.
I look forward to the day when we are all back on campus and interacting with one another safely. Until then, please know that we will continue adjusting our plans as necessary and following a minimmum of a two week notification protocol.
Federico
In This Issue:
Returning to Campus
Diversity at CSN
State Budget Reductions
New NSHE Chancellor
New Student Services AVP
Shared Governance Partners
Complete College America Honors CSN Student
CSN Students, Faculty Helping Community
George Floyd Memorial Scholarship
CSN Student Emmy Award Wins
IT Services Provider
Enrollment and Institutional Data
Returning to Campus
As I referenced above and talked about in Tuesday's town hall, due to the increase in COVID-19 cases in Nevada recently and the governor's order to remain in Phase 2 through the end of July, we are delaying our return to campus. Support units and functions scheduled to return prior to July 31 will be evaluated and may be delayed until further notice. Although classes in summer session 2 will continue, a number of safety precautions will be strictly enforced — including social distancing and mandatory face coverings.
Diversity at CSN
At CSN, we consider our diversity one of our greatest strengths. As you know, we recently commissioned the Sawgrass Group to assess our diversity and inclusion efforts at CSN. We expect the results of that report soon. My leadership team and I will carefully review the results and release them to the entire college community.
Additionally, I want you to know that CSN supports the Collective Project, which will launch this fall. This project will directly assist a cohort of first-year, first-time students through exploring how Academic Advising can help with the retention, persistence and completion of African American students. We are also excited to launch our inaugural African American Male Leadership Summit this fall. This Summit seeks to engage, empower, and strengthen African American male students in their leadership skills and connection to CSN. Lastly, the Multicultural Center staff is working to revitalize our African American male mentorship program. Anyone interested in joining the effort can email diversity@csn.edu.
State Budget Reductions
You will recall that the governor has called for unpaid furloughs of one day per month for all state employees in response to an expected $1.3 billion budget shortfall in the upcoming fiscal year. State agencies, including NSHE and CSN, have submitted plans for budget reductions of up to 19 percent. There will be a special session of the Legislature to address the cuts this month. We will keep the entire CSN family informed as decisions that affect all of us are made in Carson City.
New NSHE Chancellor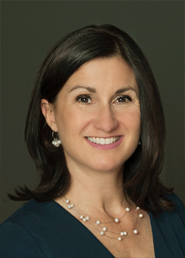 The NSHE Board of Regents has unanimously selected Dr. Melody Rose as the new system chancellor. Dr. Rose will begin September 1. She is an experienced higher education leader who previously served as Chancellor of the Oregon Higher Education System. Please join me in welcoming Dr. Rose to our family, and in thanking Chancellor Thom Reilly for his service to NSHE and CSN over these last three years.
New Student Services AVP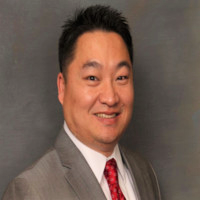 I also want to extend a warm welcome to C. Tyler Heu to our family. Heu began as our new associate vice president for financial aid and veterans services last month, joining us from Minnesota State University, Mankato, where he was director of financial aid. While we welcome a new member of the CSN family, we also say goodbye to current AVP Victoria Goeke, who is retiring after seven years with the college. We wish her well.
Shared Governance Partners
As I reported last month, I am pleased that the Board of Regents approved the CSN-NFA Collective Bargaining Agreement. This agreement will launch a new era of collaboration and shared governance at CSN. I will be working with the new executive team to put the provisions from the new contract into place.
Please join me in welcoming the new CSN NFA executive team:
Luis Ortega: President
Staci M. Walters: Vice-President
Jill Acree: Chair, Legal Defense
Steve Soltz: Chair, Membership & Bargaining Team
Amin KM: Treasurer
Emily King: Secretary
I also want to welcome the new leaders of the Faculty Senate, Maria Schellhase, Administrative Faculty Assembly, Michelle Chan, and Classified Council, Irma Fregoso (interim). Congratulations! I look forward to working with you all.
Complete College America Honors CSN Student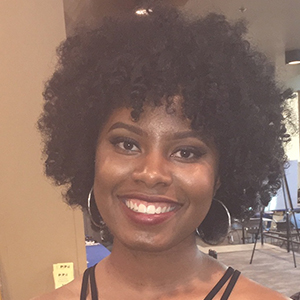 I want to make sure you saw the wonderful news that CSN student Krista McFarling-Kelly was selected as one of 20 college graduates from around the country to highlight in its CCA 20 for 2020 campaign. Krista, who was selected as our 2020 Student Commencement Speaker, graduated this spring with an associate degree in biology. She plans on studying at the University of Nevada, Reno this fall. Please join me in congratulating her on this tremendous honor.
CSN Students, Faculty Helping Community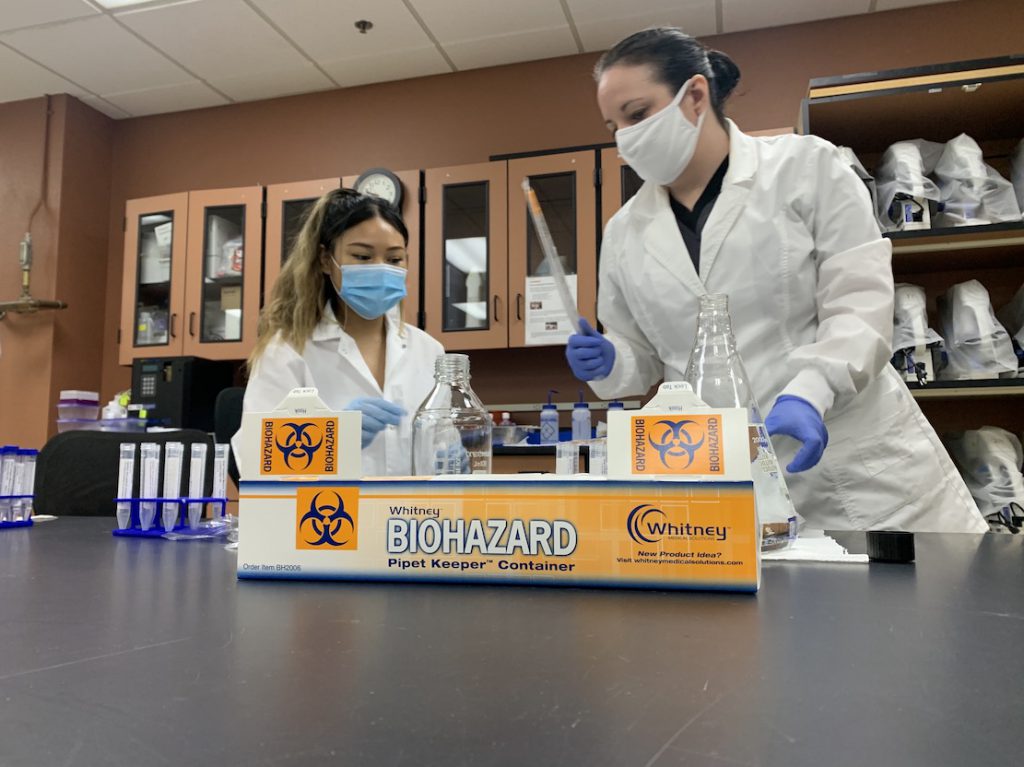 Our Medical Laboratory students and faculty have been donating their time and skills this summer to help public health officials fight the COVID-19 pandemic. Instructor Pat Armour is leading the way, helping the team put together 2,000 specimen collection kits each week. When someone is tested for COVID-19, a medical professional inserts a swab into the nose of to extract a sample. That swab must then be placed in a transport tube until it can be tested in a laboratory. Students and faculty are preparing sample collection kits that include a pre-packaged sterile swab and a transport tube containing a sterile liquid in a sealed biohazard bag. I could not be more proud of CSN's efforts to help the entire community during these uncertain times.
George Floyd Memorial Scholarship

The CSN Foundation is honored to announce the George Floyd Memorial Scholarship. It will serve as a perpetual reminder of the value placed on diversity and education at CSN. Established from the CSN Foundation general scholarship fund, the $2,500 scholarship will be awarded annually beginning in this fall to a student in good standing at CSN with demonstrated studies or knowledge of African American culture or history that can be illustrated through a written essay and application.
The scholarship recipient will be selected by the CSN Foundation 2020 Scholarship Selection Committee, which will review all essays without knowledge of the applicant and make a blind decision as to the best recipient for this scholarship. Anyone interested in contributing to the scholarship should contact Jocelyn Bravo, Coordinator, Philanthropy, CSN Foundation at Jocelyn.Bravo@CSN.edu.
Applications and more details will be available in August on the CSN Foundation website.
I also wanted to let you know that, thanks to generous support from the community, the CSN Foundation has raised nearly $600,000 for student scholarships. Collaborative partnerships with donors from throughout Southern Nevada help the Foundation fulfill its mission of graduating CSN students debt free. I want to thank every donor who helps us put students first.
CSN Student Emmy Award Wins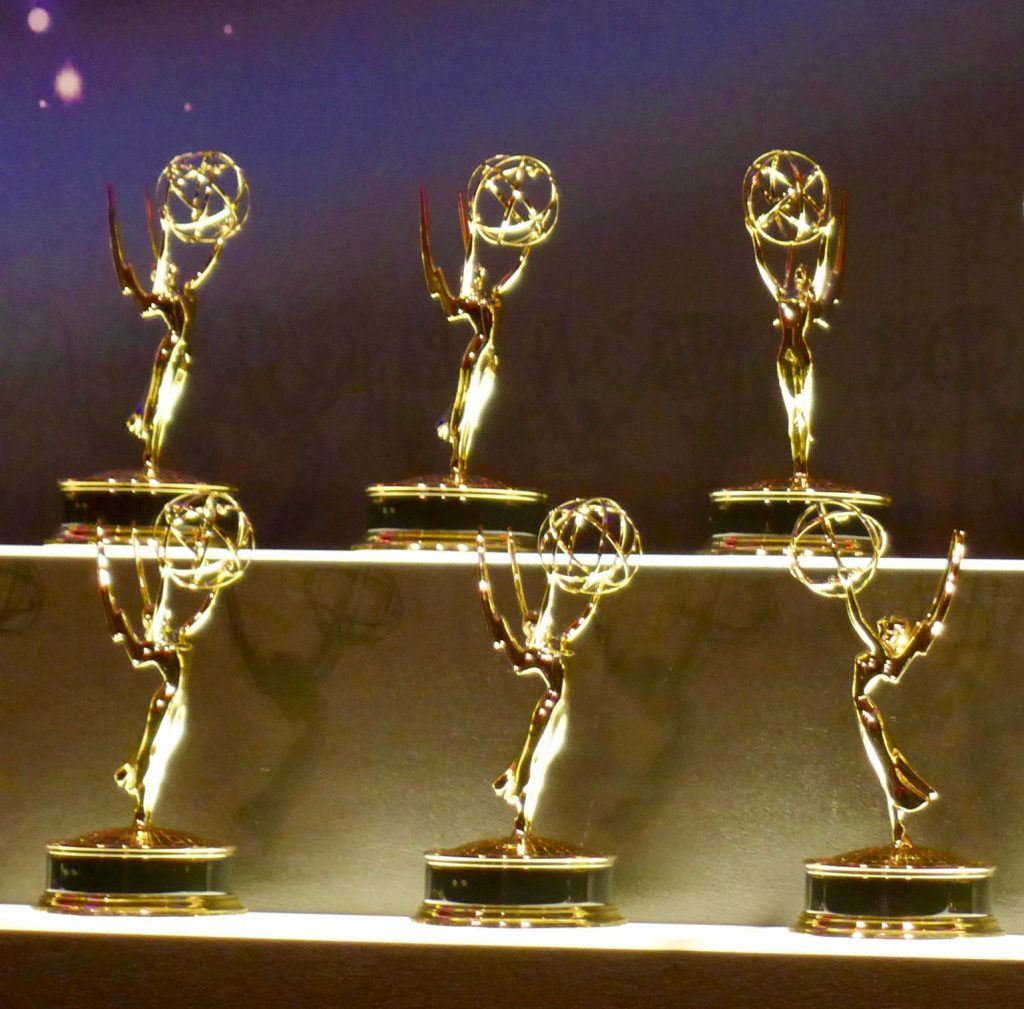 Once again, our Videography & Film students are showing how outstanding our program really is. Our students won six Student Programming and Craft Emmys at the National Academy of Arts & Sciences Pacific Southwest Chapter Emmy Awards last month. These wins add to an incredible record of 88 nominations and 44 wins in the last six years. Congratulations to all the nominees and the winners. I am proud of each and every one of you.
IT Services Provider
Beginning at 5 p.m. Tuesday, we began our transition to a new IT services provider. Our contract with Ellucian has ended and we are working on selecting a new, permanent vendor. There will be very few noticeable changes for the time being. One change you will see is with the helpdesk. While the local 702-651-4357 number will remain, we are eliminating the 800 number to help cut costs. Please note that you will still be able to email the helpdesk at help.desk@csn.edu, and submit tickets online at www.csn.edu/helpdesk.
Enrollment and Institutional Data
To review the latest enrollment data, visit the Institutional Research Data Dashboard. The site houses publicly available interactive reports created to support institutional decision making.