Dear CSN Family,
This has been a challenging year for all of us, but it is moments like these that allow us to define ourselves and choose the path we take forward from here. As social activist and Nobel Laureate Wangara Maathai said, "There are opportunities even in the most difficult times."
Today, as we prepare for a holiday season like none we have ever experienced, I want to ask you to help our CSN students. In this year of crisis, our students face difficult financial choices that can shape the rest of their lives. They must balance the costs of rent, utilities, food — and their college expenses. You can give the gift of hope by supporting the CSN Foundation's student-focused campaigns.
CSN Student Emergency Fund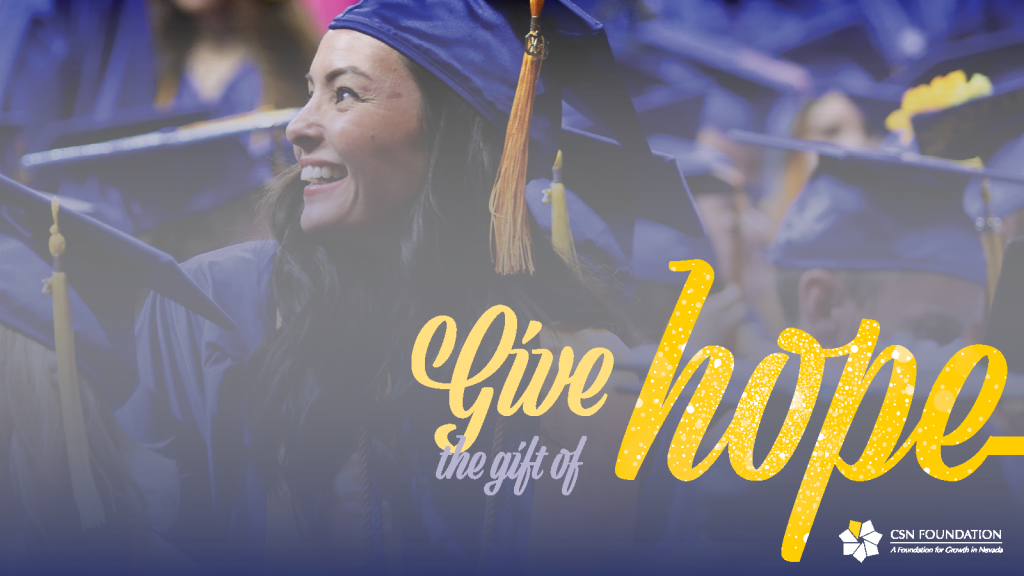 Give the gift of an emergency grant to a CSN student, empowering them to meeting pressing day-to-day expenses and allowing them to stay in college. Schwab Bank will match your gift up to $10,000!
Angel Holiday Fund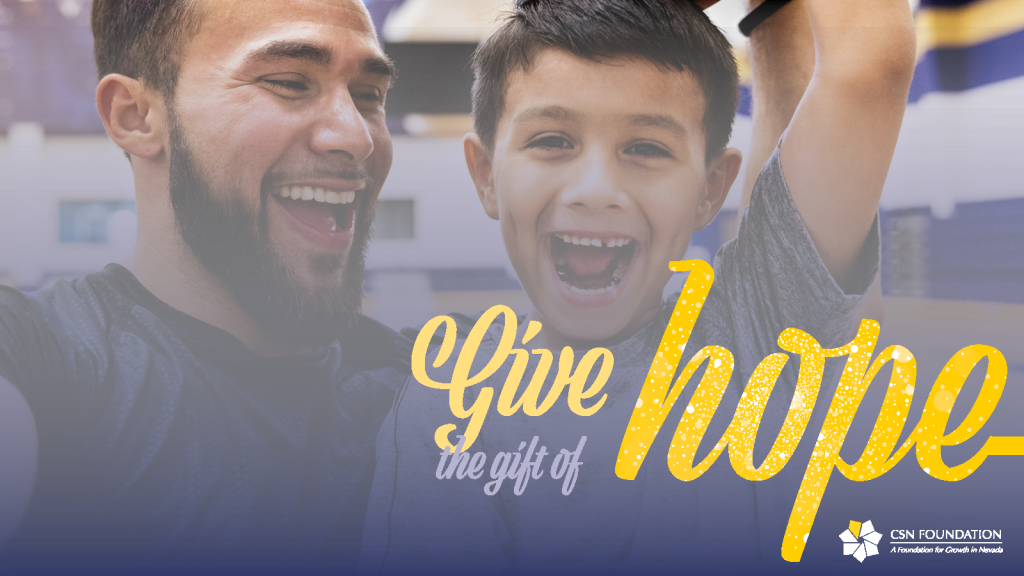 Give the gift of a joyful holiday by helping CSN students purchase gifts for their children with special gift cards.
If you are able, please consider giving the gift of hope this holiday season: Hope for today and for the prosperous future that staying in college can bring. Please direct any questions to foundation@csn.edu.
Thank you, stay safe and God bless.
Federico Zaragoza President College of Southern Nevada
Barbara Talisman, CFRE Executive Director CSN Foundation