Richards, CSN president since 2007, to stay on through January 2018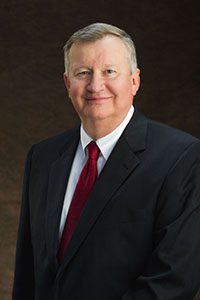 LAS VEGAS, August, 30, 2017 – College of Southern Nevada President Michael D. Richards has announced his plans to retire effective January 31, 2018.
"It has been my great honor to serve as president of CSN," Richards said. "I have been fortunate to have a dedicated faculty and staff — a team of colleagues, dedicated to student success. They have been unwavering in their support throughout my term. The support from the community and the state is also one of CSN's biggest strengths, and the strong partnership benefits students and all of southern Nevada. I'll always be cheering for CSN, which has an uncommonly bright future."
Richards was named president of CSN in 2007. Prior to being named president, he served as vice president for academic affairs at the college.
"There is rarely a good time to step down, but CSN is in a strong position now," said Richards. "The recession challenged all our efforts, but the college has emerged with a renewed commitment to student success, a new strategic plan, and prospects for new facilities on its three campuses. We're well positioned to better serve students and our communities."
Presidential vacancies are filled under the direction of the Board of Regents. CSN faculty, staff, and students as well as community representatives are likely to be part of the process to search for a new president.