A local nonprofit aimed at helping economically disadvantaged students took a big step forward Wednesday, with CSN students and staff helping install a brand-new walk-in cooler.
Project 150, which provides homeless, displaced and disadvantaged students with a variety of resources, purchased all the building materials for the 819-cubic-foot cooler. CSN students in the HVAC program are building and installing the cooler, under the direction of Applied Technologies Department Chair Dennis Soukup.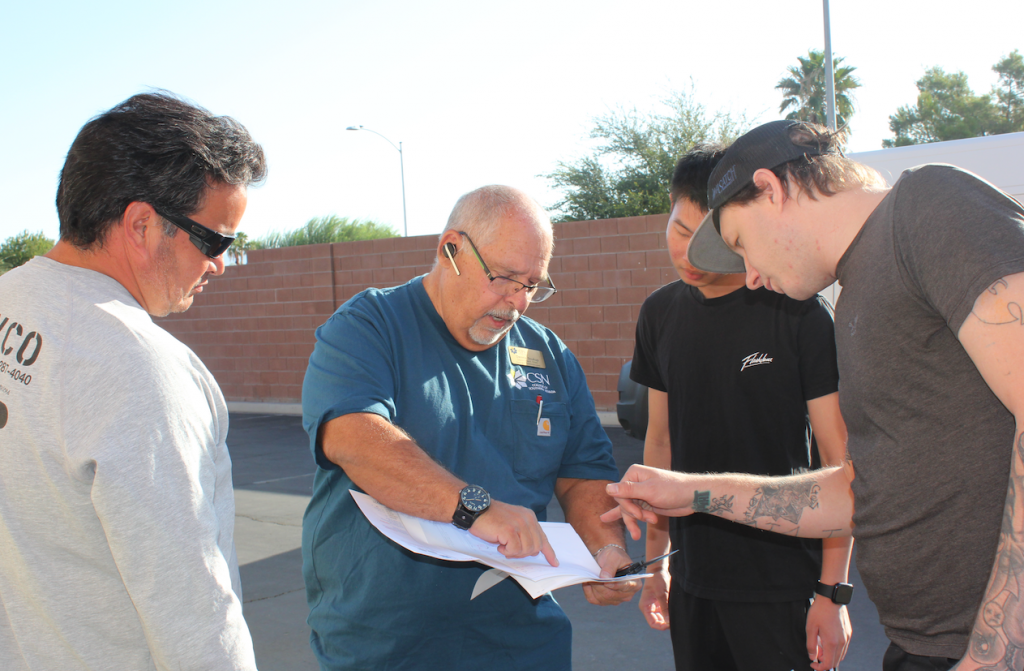 The new cooler will allow Project 150 to provide fresh produce for students and their families, in addition to the nonperishable food, hygiene products and clothing already provided. Project 150 partners with high schools in Southern Nevada and serves more than 6,000 students in need.
"We all need fresh produce in our lives. This is a huge step for us and we're grateful to have this launch this fall," said Senia Reybal, the programs manager for Project 150. "Today is an amazing day."
The project had extra meaning for student Alex Zamora. As a senior at Western High School, Zamora began taking classes at CSN as a dual-enrolled student. But continuing college after high school would have been a big financial strain for Zamora.
Project 150 came in and provided Zamora with scholarship money so he could continue his studies.
"Project 150 helped me out so it's my turn to give back," Zamora said.
In addition to Zamora, four other students in similar situations were granted scholarships from Project 150 to finish their studies at CSN.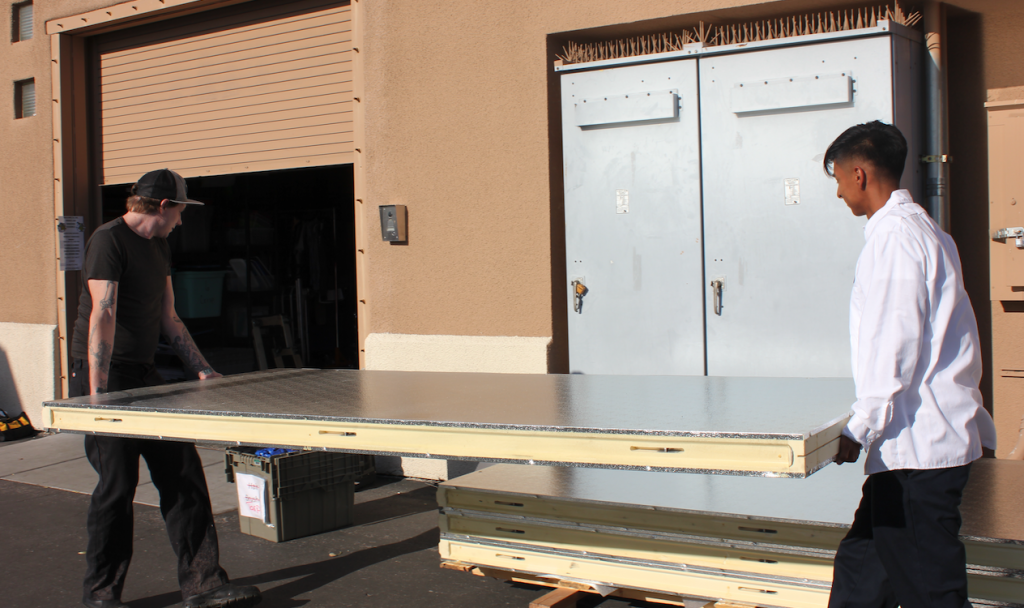 Zamora plans to complete his associate degree in the spring. He is already working in the HVAC field while he is still in school, but having a degree will help Zamora continue to advance his career.
To learn more about Project 150, including how to donate, visit www.project150.org
To learn more about CSN programs, including the HVAC program, visit www.csn.edu/apply.