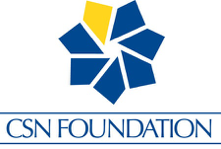 LAS VEGAS, Feb. 6, 2018 – Join the College of Southern Nevada and Nevada State College for the kickoff of an unprecedented partnership at 1 p.m. on Friday, Feb. 9, at Nevada State.
In 2017, the Nevada Legislature provided $5 million to the Nevada System of Higher Education to plan a health and science building to help both CSN and Nevada State expand healthcare training programs vital to the region's expanding medical needs. The two colleges must seek construction funds during the next legislative session to build the $43-million, 70,000-square-foot building. Although the project has been a major priority for local and state policymakers, the facility's future is uncertain, whereas it will compete with a number of other public works projects.
The kickoff will feature a presentation on the healthcare workforce from the Las Vegas Global Economic Alliance as well as a major announcement that will launch the colleges' efforts to secure community support for the building.
CSN & Nevada State Health & Science Building Campaign Kick-Off
Friday, Feb. 9, 2018
1 p.m. Networking
1:30 p.m. Program Begins
Nevada State College
Rogers Student Center Ballroom
1300 Nevada State Dr., Henderson NV 89002
Contact: K.C. Brekken, CSN Foundation Executive Director, LAS
About the CSN Foundation:
The mission of the CSN Foundation is to support the strategic initiatives for the College of Southern Nevada by raising funds for facilities and capital improvements, scholarships, educational programs and faculty requirements.
About the Nevada State Foundation:
The Nevada State College Foundation was established in 2001 to encourage and promote the growth and improvement of Nevada State College, and to receive and administer private gifts provided to the College.
For directions to the Main Campus of Nevada State College, visit http://nsc.edu/about/our-campus/directions-and-maps/index.aspx