The College of Southern Nevada wowed a sold-out crowd at the Las Vegas Latin Chamber of Commerce's January business and education luncheon.
CSN's award-winning Mariachi Plata kicked off the event with an inspiring performance and CSN President Dr. Federico Zaragoza shared key data points highlighting the great gains happening at CSN.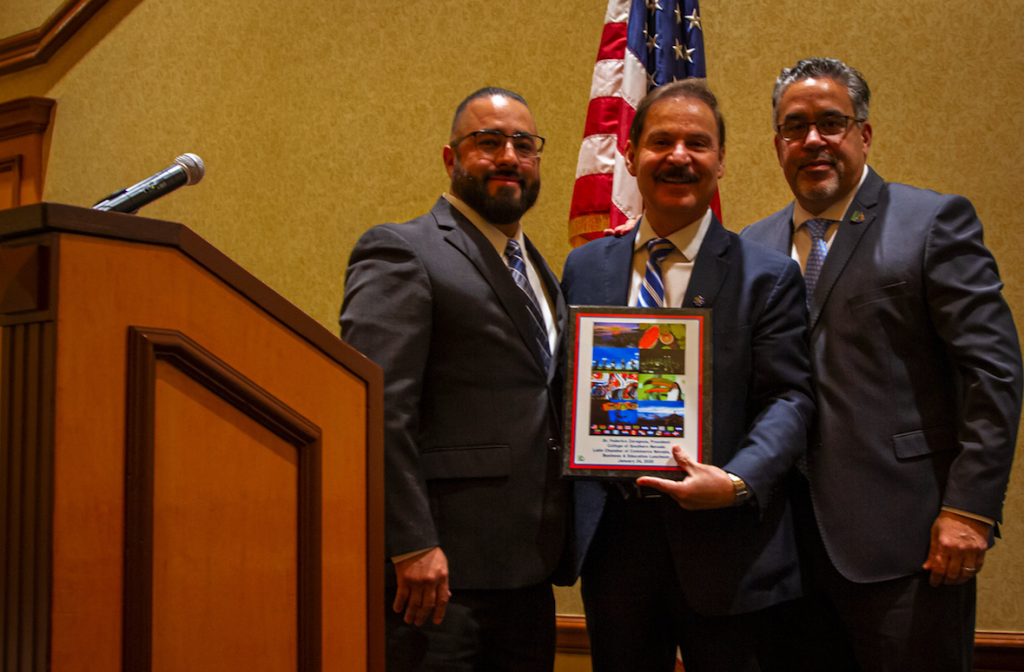 "CSN is going to be at the top of the heap, very, very quickly, absolutely. We are becoming one of the best community colleges in the country, bar none," Zaragoza said.
Since 2016, CSN's graduation rates have doubled from 7 percent to 14 percent in 2021 and the transfer rate has increased from 15 percent to 26 percent in the same time period. That makes for a combined student success rate of 40 percent in 2021. CSN has set an ambitious target to reach a combined student success rate — also sometimes referred to as an Aspen rate — of 47.5 percent by 2025.
CSN has also made great strides in closing the achievement gaps between Hispanic students and their white counterparts. At CSN, Hispanic students now graduate and transfer at similar rates to their white cohorts.
But African American students still lag behind in the data, Zaragoza shared with attendees. That is becoming a top priority at CSN.
Relevant to the business community, Zaragoza reaffirmed the important role CSN plays with the business community and discussed several partnerships between CSN and the Chamber to ensure that area businesses will have a qualified pool of applicants to hire coming out of CSN's doors.
"Thank all of you for letting me work side by side with you to create a community college as good as the community we serve," he said.