The College of Southern Nevada kicked off the spring 2020 semester by celebrating student success on Monday.
Held in the Nicholas J. Horn Theatre on the North Las Vegas Campus, the event set the tone for the spring semester, with presentations from across CSN. Leaders from the CSN constituencies, including Faculty Senate and Administrative Faculty Assembly, discussed a renewed spirit of support to help propel CSN to success.
"We're supporting one another to become family," said Faculty Senate Chair Dr. Arnold Bell.
Student body president Daniel Gutierrez spoke as well, highlighting the CSN transition to a multi-campus model and how the new model is already creating a positive experience for CSN students.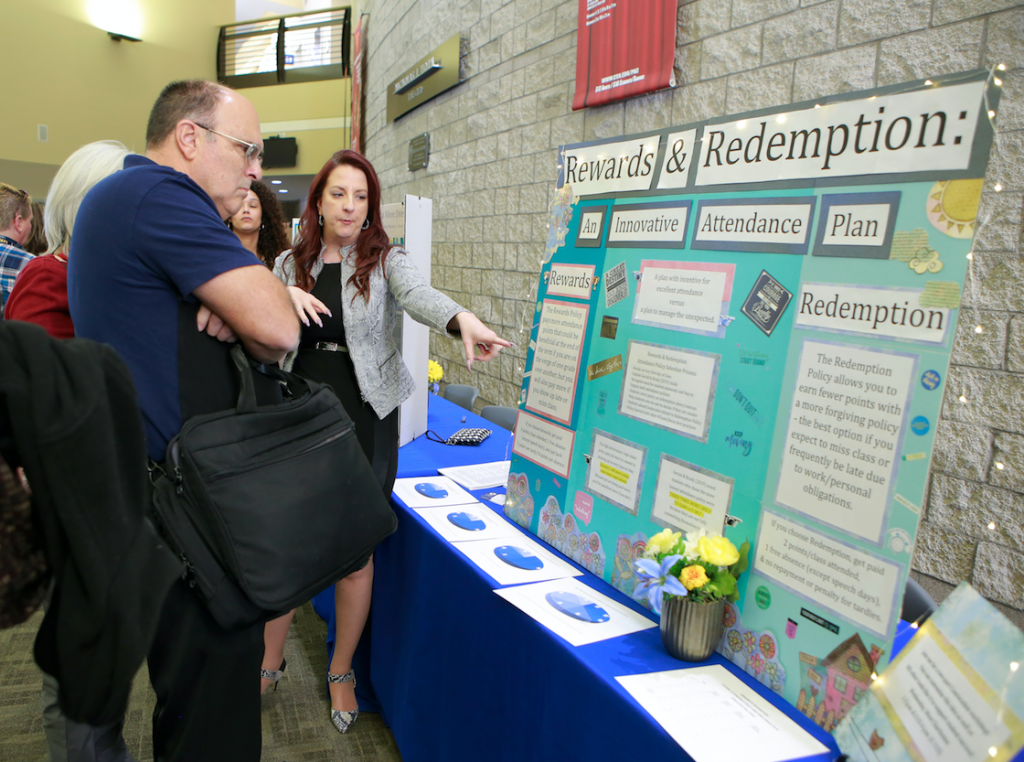 CSN President Dr. Federico Zaragoza reflected on his last 15 months serving at CSN, saying "the state of CSN is strong, and our future is bright." And he brought the data to back it up.
The CSN graduation rate has doubled from 7 percent in 2016 and is on track to reach 14 percent in 2021.
The CSN transfer rate has increased from 15 percent in 2016 and is on track to reach 26 percent in 2021.
Combined, the student success rate, a combination of graduation and transfer, will jump from 22 percent in 2016 to 40 percent in 2021.
And CSN has set ambitious goals beyond that, aiming to reach a combined student success rate of 49.5 percent for 2025. To do that, CSN will continue expanding on proven programs and double down on closing the achievement gap between subsets of students.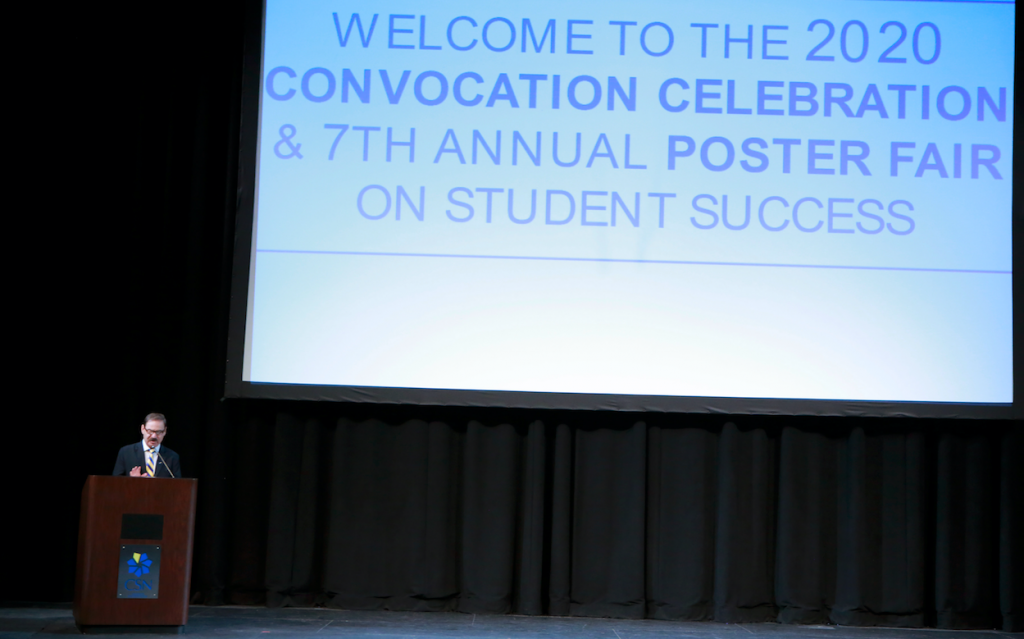 Particularly, Dr. Zaragoza called for a renewed focus on initiatives targeting African American students at CSN, who are graduating at a lower rate than other subsets of students.
"These numbers are certainly not acceptable to me and I know they're not acceptable to you," he said.
Dr. Zaragoza called upon the CSN community to craft innovative and creative solutions to help make sure all our students are completing college and graduating prepared to enter the diverse Southern Nevada workforce.
A new, shorter mission statement for CSN was introduced at convocation as well, to better align with CSN's vision and values. The missions statement reads:
 "The College of Southern Nevada empowers our students and diverse communities to achieve, succeed, and prosper."
After the event, a poster fair held in the Horn Theatre lobby highlighted innovative work being done across the college, with posters outlining student research, new attendance policies, information on recruiting a diverse pool of candidates and how conference attendance helps shape the student experience.
Classes resume at CSN on January 21. It's not too late to apply. Visit csn.edu/apply for more information on how to get started.