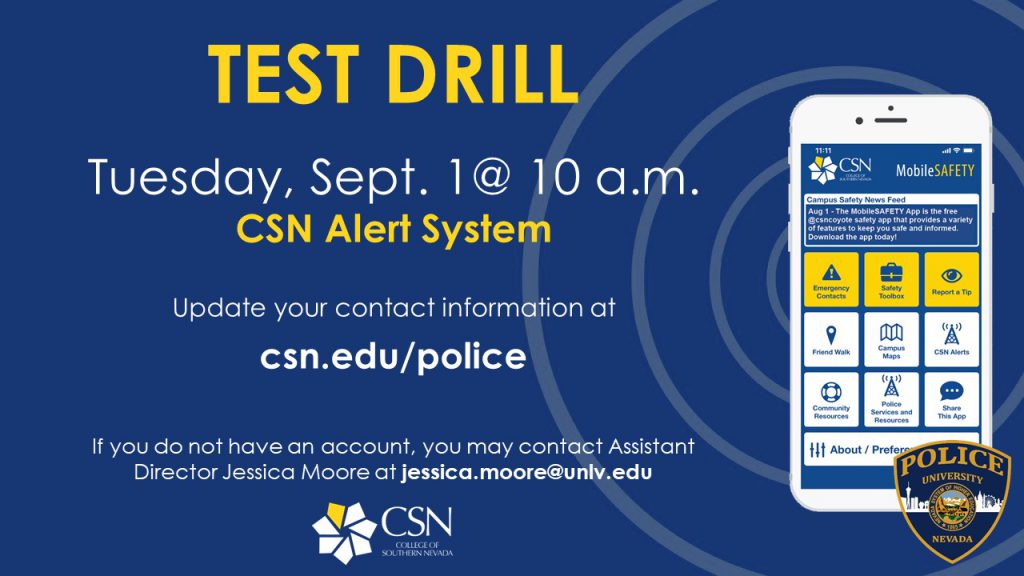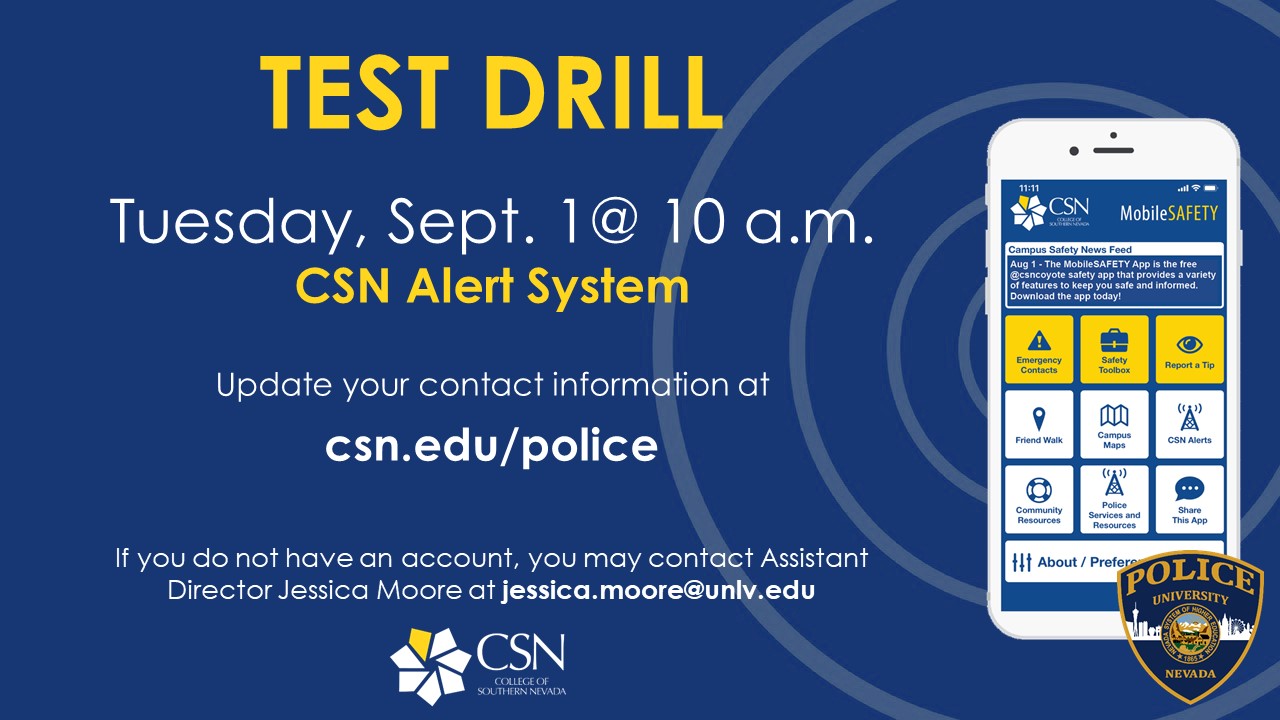 On Tuesday, September 1, 2020, at 10 a.m., University Police Services will be testing all on-campus emergency notification systems, across the College of Southern Nevada, Desert Research Institute – Las Vegas, Nevada State College, and the University of Nevada, Las Vegas campuses, which may include:
SMS text, voice call, and/or e-mail alert.
Posts to campus and/or University Police Services' Facebook & Twitter pages: @UPDSouth, @CSNCoyote, and @NevadaState.
Desktop computer, public monitors, and VOIP office phone notifications.
UNLV RebelSAFE App push notifications and CSN MobileSAFETY App feed notifications.
A voice notification via outdoor RebelSAFE emergency phones on UNLV's campus.
An emergency information banner on UNLV's main website.
It is important to note that this alert is only a practice drill of the systems and not an actual emergency.
In the event of an emergency, these platforms will be used to notify you of the incident and provide information and instructions. In the event of an actual alert, you should seek a safe location and monitor media reports, e-mails, computer monitor screens, and emergency texts.
To learn more or to update your contact information, visit updsouth.nevada.edu and select your campus location for further instructions.
To receive notification of UPD news and events, check us out on Facebook, Twitter, and Instagram or visit us online at updsouth.nevada.edu.
Adam Garcia
Vice President & Director
University Police Services, Southern Command
1280 Dorothy Ave.
Las Vegas, Nevada 89119
702.895.2634 office
adam.garcia@csn.edu