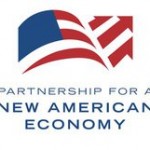 Today I am proud to join the Partnership for a New American Economy and dozens of college and university presidents around the nation in calling for comprehensive immigration reform.
The current system is broken to the detriment of many of this college's core constituents and their families.
Recently the federal deferred action program has helped a number of our young neighbors and friends step out of the shadows of undocumented citizenship. But this short-term fix does not protect families, encourage stable homes for our youth or support our nation and state's economic goals.
Carla Hernandez, Alan Aleman and Astrid Silva are just a few of the brave Nevadans who have come out publically and spoken about their lives as undocumented citizens growing up in Las Vegas. They all chose CSN as a place to obtain a postsecondary education.
This is their college and I hope in the coming weeks that Congress will enact an immigration policy that allows us to support them and others who aspire to contribute openly to our community.
I encourage those who agree to sign the "Scholars United For Immigration Reform" letter campaign by clicking on the link provided.
Sincerely,
Michael D. Richards, Ph.D.
President, College of Southern Nevada