The CSN April Chronicle
Greetings and welcome to the CSN Chronicle for April 2015.  Information regarding structural changes, legislation involving CSN, and more is included below.
Coming Up:
Governor's Cup
Congratulations to our CSN business students and their advisor Kevin Raiford on winning second place at the Donald W. Reynold's Governor's Cup Collegiate Business Plan competition. Our students – Cesar Santos, Amanda Appling, Jonathan Santos and Medin Gebrezgier — took home a check for $15,000 for their Revive Brand Co. (Streetwear) business plan. They came in second to a team from Sierra Nevada College. Kudos, as well, to our sister institution, UNR, and its undergraduate team that came in third place, winning a check for $10,000. This is a prestigious competition that showcases our best and brightest and a huge accomplishment for our students, Professor Raiford and the entire business program at CSN.
Communication Challenges
As I continue town halls on each campus once a month, a number of interesting, meaningful discussions take place. Good information is exchanged that helps all who attend, particularly me. However, attendance has been low, regardless of the time, day or location. One of the questions that I have asked was: "What format or venue would improve communication?"  Most have said, they think this monthly Chronicle is helpful and they enjoy personal, face-to-face efforts occasionally due to all of our busy schedules. I look forward to co-hosting an upcoming town hall with ASCSN President William McCurdy II on Thursday at 5:30 p.m. at the Charleston campus and hope you can make it. I've also been visiting the all-college committees at CSN to get further feedback. In addition, with the website overhaul underway, we will create an intranet for employees, where we will be able to share additional information electronically.
If you have thoughts on how to enhance communication from the Office of the President to the college community, please email our Office of Public Affairs, at kc.brekken@csn.edu.
Structural Changes
To better ensure cross-communication across all departments and enhance the diversity of perspectives I receive, I am proposing a new internal structure consisting of two teams:  an executive team and an extended team.  The President's Cabinet, as we have known it, would be eliminated under this plan.
The executive team will consist of 15 to 17 people who will meet twice a month to provide the strategic direction of CSN.  The extended team would meet at least once a semester and would be comprised of all directors and above—about 50 people.
This is not an original idea.  Colleagues at Austin Community College use this model for the specific reason of encouraging communication and exchanging ideas.  I've asked a number of people at CSN to review and reflect on this model, and it will be a primary topic for discussion at the May cabinet.
Budget Outlook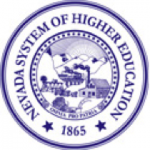 The 2015 legislative session has begun to address operating budgets for the next biennium.  Agencies and institutions have had initial budget hearings.  The next step is to hear from the Economic Forum on the projected revenue total for the 2015-17 biennium.  The Forum's report is due May 1.
In the meantime, CSN and NSHE continue to press for the Regents' priorities:  Eliminate furloughs, fund merit pay for all employees, increase the value of each Weighted Student Credit Hour completed by $5, create and fund a workforce development fund, and create a state grant program for low-income community college students.
Regents' budget priorities will be difficult to achieve with the anticipated revenue forecast, but our advocacy continues. I want to commend members of the AFA, Classified Council and Faculty Senate, who have been writing to all 63 legislators on these issues. Thank you for spending your personal time to help our students.
Other Legislative Updates
Gun Bills
Earlier this month, legislators combined the many gun bills in the Assembly into AB 148, better known as the "Campus Carry" legislation, which has passed out of the Assembly. We will now wait for it to be scheduled in the Senate.
SB 227 Silver State Opportunity Grant
This legislation will help our low-income students, providing approximately $2,000 a semester. The first, state-funded need-based grant for community college students, the scholarship requires students to take a minimum of 15 credits and complete the FASFA application.  The resulting policy proposal looks a lot like the program that was implemented in Oregon. SB 227 has been referred to Senate Finance.
Millennium update
The Millennium Scholarship bill SB 128 that would increase the credit-minimum for eligible recipients will appear next in Senate Finance and will then go to the floor.
Institutional Advisory Council
The Institutional Advisory Council met on our Cheyenne campus April 2 and heard reports on the Phi Theta Kappa honor society, a possible campus name change, and CSN's physical master plan for all three main campuses. Regents' Scholar and PTK President Trehixi Galvan spoke, along with PTK faculty advisor Bruno Rhodes. Galvan, a first-generation college student, told the IAC members that attending CSN has helped her grow as a student. A future teacher, she said she will attend Nevada State College after graduating from CSN.
The IAC Subcommittee on Campus Naming met this week and finalized a survey on our campus names that you will receive via email in the near future. Please take the time to complete this survey.
Safe Zones

I was joined on March 27 by Maria Marinch from our Diversity and Cultural Affairs office and Michael Dimengo, the CEO of The Center, to announce the implementation of the national Safe Zone training program at CSN. We had our first training for faculty and staff on Friday and the half-day session, led by Lisa Clayton and Owen Pillion, was packed! Trained faculty and staff will work to establish "Safe Zones" or judgment free areas where they work, where members of the LGBTQ (Lesbian, Gay, Bisexual, Transgender and Queer or Questioning) community can receive information about resources available in the community and campus. We have learned through this process that a number of our LGBTQ students struggle with harassment, homelessness and mental health issues. We can all help by providing an inclusive and safe learning environment, having a zero tolerance for harassment of any individuals and being aware of the places and spaces that students can find help.
Speed Networking
On March 20, CSN held our second annual "speed networking" event designed to give tech-savvy students a chance to show off the skills they've learned as students here. Similar to speed-dating, the event gave students majoring in business, computing and information technology, engineering technology, health information technology, and media technologies a chance to meet briefly with employers and sell themselves in five minutes or less. One of the students who participated last  year, Brandon Bawden, was hired and is currently the Technical Recruiter for Robert Half Technology here in Las Vegas. He participated in this year's event on the other side of the table. In all, over 70 students registered and completed workshops ahead of the event on everything from resume writing to interview skills. Forty three students participated in the event, as did 45 business partners representing 31 local companies. Nine of the employers made full-time job offers to our students, along with seven part-time offers, 21 internship offers and one offer to mentor a student. Every employer indicted that they want to participate in the event again next year, as well. That's a resounding success. Congratulations to Warren Hioki, who has headed this effort, and all involved!
Questions from Faculty and Staff Members
"Is it true that within the next several years, NSHE will be outsourcing our distance education courses to third party vendors such as Pearson?  If this is a possibility, what is the administration doing to protect faculty from losing the ability to teach online?"
One of the outcomes of NSHE's committee on distance education dealt with outsourcing developmental education.  Nearly all institutions are opposed to the suggestion, arguing that developmental students, in particular, need more assistance and support if they are to be successful.  The Chancellor, in remarks to CSN's Faculty Senate, assured those present that he is slowing the deliberative process on distance education to receive further analysis and faculty input.  I believe the premise of the question remains open for further discussion.
"If we change the names of the CSN campuses to match the city they are located in, who will pay the cost to make this happen?"
There are a number of ways that this could occur and there's no clear answer until the Institutional Advisory Council makes a recommendation and the Board of Regents votes on the matter. They will make their final decision, evaluating the cost as part of that vote. If CSN were to pay for new signage, it would come from capital improvement funds.
"Who will replace Vice President of Academic Affairs Darren Divine in the interim once he leaves to become President of Casper College in Wyoming?"
As mentioned in an announcement earlier this month, Dr. Hyla Winters will take over as interim Vice President of Academic Affairs once Dr. Divine departs. A national search for his replacement will take place, starting this fall. We congratulate him on his appointment to this prestigious position and wish him well on his new adventure.
"What is the status of our Hispanic Serving Institution grant proposal?"
The application process is now open for institutions meeting the Title V Hispanic Serving Institution eligibility criteria to apply for funding. CSN is in the process of readying its grant, based on proposals developed with faculty and staff as part of the HSI Task Force and the work of the late CSN Resource Development Director Rosemary West. We know the competition for these grants is extremely intense.
"When will we have a new Vice President of Student Affairs?"
Three Vice President of Student Affairs candidates came to campus and attended open forums to meet the CSN community. I anticipate making the final decision shortly and the new hire will begin July 1.
Best wishes,
–Mike Richards