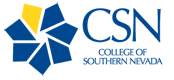 Media Advisory:
Contact:          Richard Lake, CSN Public Relations Specialist, 702-651-7715, Richard.Lake@csn.edu 
Artists Return to CSN for Exhibit
Four artists will be featured in CSN Artspace Gallery's "Ground Zero," opening Sept. 11
LAS VEGAS, Sept. 11, 2015 – The College of Southern Nevada Artspace Gallery presents: "Ground Zero," a fine arts exhibit featuring the works of Erik Beehn, Eric Burwell, Marylou Parker and Toni Rosa, four professional artists working in a variety disciplines who began their academic art studies at the College of Southern Nevada. 
After getting their start at CSN, Beehn, Burwell, Parker, and Rosa have gone on to receive baccalaureate degrees and masters of fine arts degrees elsewhere. Though these artist now live and exhibit their artwork around the country, "Ground Zero" marks CSN as the location their careers began. 
The exhibit, curated by CSN Fine Art Professor Wayne Littlejohn, opens Friday, Sept. 11, 2015 and runs through Saturday, Oct. 17, 2015 at the Artspace Gallery, located on CSN's Cheyenne campus.
About CSN:
Founded in 1971 and educating thousands of students a semester, the College of Southern Nevada (csn.edu) is the state's largest and most ethnically diverse higher education institution. CSN students can choose from over 150 degree and certificate options in more than 90 areas of study, including 25 degree and certificate programs available entirely online. Students create flexible, personalized schedules, including day, evening, and weekend classes taught on three main campuses and multiple locations throughout Southern Nevada. CSN — your future starts here. CSN is an Equal Employment Opportunity/Affirmative Action institution. For more information, visit http://www.csn.edu/nondiscrimination
#   #   #