Greetings, Colleagues! I have many updates and events to share with you in this month's Chronicle. In addition to information about ongoing initiatives, this edition includes the exciting return of a cherished event, as well as some good news from around the college.
Searching for CSN's Next President
Nov. 3
I again encourage all of you to have your voice heard in the search for this college's next president. That process, led by the Nevada System of Higher Education's Board of Regents, has already begun. Chancellor Thom Reilly and Vice Chair Jason Geddes will hold a series of open meetings on Nov. 3 on all three of our campuses. Please click here for details. The Board will have two options. They could appoint an acting president, someone who would act as a caretaker while a national search for a new president is conducted. Or the Board could appoint an interim president, who may be recommended to serve in a permanent capacity. Please attend one of the meetings and let the Board members know your thoughts.
Our Strong Community
The everlasting effects of the terrible Oct. 1 shooting on the Las Vegas Strip continue to reverberate throughout our community. Through the hardship, we have seen the people who call southern Nevada home come together in almost unprecedented ways. Whether it is stories of our community members donating millions of dollars or anonymously performing heroics acts in the face of danger, nothing could make me prouder to call southern Nevada my home.
Nevada Promise Scholarship's Popularity

We have had such an incredible response to the new Nevada Promise Scholarship that we now need just as much enthusiasm from community members who want to help guide those CSN students through college. The scholarship, which pays all mandatory tuition and fees for qualified CSN students once other forms of financial aid have been exhausted, requires students to meet with a mentor to help them succeed. We need hundreds of mentors for the thousands of students who've applied for the scholarship. For more information, and a link to the mentor application, please visit www.csn.edu/promise. Thank you for your continued support of CSN and our students.
Notes on the Next State Budget
I intend to make compensation for faculty and staff CSN's top priority in the next legislative session. Between now and the end of this academic year a salary study will be conducted to provide data on the issue. CSN has taken the position for the last several sessions that compensation must be number one.
In addition, we are seeking a tweak of the funding formula to put more weight on courses that train the future generation of health care workers, a critical field for both Nevada and CSN.
On the capital side of the budget, we will be requesting the money to construct the new Health and Science Building on our Henderson Campus that we will share with Nevada State College. We expect to ask for approximately $35-40 million for that construction. We are very optimistic and excited about this new building. Once it is operational, it will change the nature of the institution, particularly in Henderson.
Another capital project that we are very excited about is the construction of our three new student unions. Plans are currently being drafted for three identical buildings, one for each campus. Groundbreaking is expected to take place this spring, with a fall 2019 opening date.
Salary Studies
It's easy to be confused about salary studies. People are unsure who does them, what they mean, when they will be done. I hope to clarify that here.
CSN compares and adjusts the salaries of academic faculty within the institution based on experience and education. This is not compared with other institutions. This plan is to be agreed upon by the Faculty Senate and the president, and is also being discussed within collective bargaining.
NSHE reviews and updates salary schedules across the system. This information is compared with other institutions. The chancellor's office conducts this portion, with the assistance of presidents and faculty. One faculty member and one administrator per institution is a representative. For CSN, that is Chuck Milne and Patty Charlton. This is done every four years, and the latest one is expected to be completed by the end of this year.
Finally, the state Legislature will be conducting an interim study about affordability and college salaries across NSHE. Each institution will submit the name of one faculty member and one student to assist. Those people have not yet been selected. This is done once, and is expected to start in 2018.
I hope that helps.
CSN Foundation Bash for Education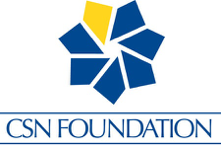 Mark your calendars! The CSN Foundation will hold a gala April 7 at the Rio Hotel & Casino to help raise funds for the college and our health and science building. This is our first gala in several years and there will be a discounted ticket price for faculty and staff. We hope you will save the date and plan to join us.
Comprehensive Campaign and the Coyote Commitment
The Foundation will also soon be kicking off a comprehensive campaign to increase engagement from the community and within CSN. We are calling it the 2021 CSN Challenge, which provides a way for anyone, regardless of income, to get involved in their community's college. We are asking for support to help recruit 750 mentors to work with our Nevada Promise scholars and raise $5 million by the college's 50th anniversary in 2021. In early November, we will do a soft launch of this campaign at the Springs Preserve with the business community. We will do a parallel campaign among employees, starting Nov. 28, which is also #GivingTuesday, a global day of giving fueled by social media. The CSN Foundation will ask you to make a Coyote Commitment, through a small monthly payroll deduction that will have a big, collective impact. Through a committee process, we intend to also give you a say in how your contributions will be put to work in support of our students and programs. You will hear more about this campaign in the near future.
Red Rock Review Celebrates 40th Issue
The Red Rock Review literary journal recently published its 40th issue! Renowned artist and Las Vegas local KD Matheson allowed the use of his painting "Felino-Canino" for the cover. CSN English Professor and the journal's editor in chief Erica Vital-Lazare describes the painting as one that helps portray the duality of light and dark in the special issue. The journal was created just over 20 years ago by a group of CSN professors and it has been flourishing ever since. Please join me in congratulating Vital-Lazare and everyone involved in its production over the last two decades. What an accomplishment!
College Camp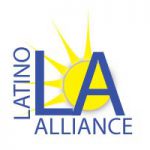 On Friday, October 13th, CSN's Latino Alliance hosted College Camp, an event designed to give high school seniors a firsthand glimpse of college. This year approximately 188 students from CCSD's JAG Program participated in the camp. Students had the opportunity to participate in mini college sessions, which were led by CSN faculty, including Nursing, EMT, Psychology, Latin Studies, and ALS. The high school seniors were also informed about CSN's admission process and were encouraged to complete the Nevada Promise scholarship application. Students received encouraging words from Senior Vice President Patty Charlton, ASCSN Senator Yvanna Cancela, Jobs for Nevada's Graduates Board Member and AT&T External Affairs Director Sandra Douglass Morgan and CSN alumnus and former student body president State Assemblyman William McCurdy.
The Common Student Experience
Each month we continue working on establishing a Common Student Experience at all our campuses for CSN students. Through the transition from a multi-campus college to a multi-campus college district we will more effectively serve our students. I expect that the next president will appoint provosts to oversee the Henderson, Charleston and North Las Vegas campuses. We have already secured funding for those positions. The provosts will have the same rank as the vice presidents and will report directly to the president. Some operations will be decentralized, while others will remain much as they are. A critical goal is to allow students to take all of their core courses on any campus; some will be able to finish their entire degrees on one campus. We will also establish Centers of Excellence on each campus, focused on specialized areas, such as nursing, cybersecurity or public safety. In the long run, as CSN establishes campuses in Northwest Las Vegas and, hopefully, the southwest part of town, the governing structure will be much more adaptable than the one currently in place. And remember, we have posted a series of FAQs at www.csn.edu/experience.
Congratulations Coyotes!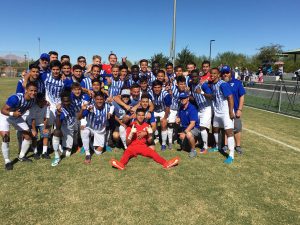 CSN's Men's Coyotes soccer team had a great regular season, taking the Scenic West Athletic Conference title. Congratulations! What an accomplishment for a team in only its second year of existence. Although they lost in the tournament, they had a great season and team members should be proud of their accomplishment.
Important Dates
Spring 2018 Registration
Nov. 1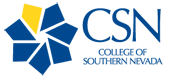 Spring 2018 Priority registration for current CSN students starts this Wednesday, Nov. 1, and open enrollment for new students begins Nov. 21.
Veterans Events
Nov. 9
The CSN Military & Veterans Alliance will once again host the Fallen Comrade Table Ceremony. Please join them at 11:11 a.m. on Thursday, Nov. 9, for a remembrance of military members who gave the ultimate sacrifice. There will be a table to honor service members, where families and friends can place their photos during the ceremony. For more information call 702-651-5060.
Nov. 11
In addition, the CSN Military & Veterans Alliance and the CSN Office of Inclusive Learning and Engagement invite all CSN students, faculty, staff and community members to join them for the Las Vegas Veterans Day Parade at 10 a.m. Saturday, Nov. 11. Let's show our veterans the support they deserve.
Best,
Mike