Often people and institutions are defined by how they respond in times of adversity. Over these last few weeks, I have watched the most talented group of people I have ever known come together as one and work non-stop to put our Students First and make sure they have what they need to complete their education. Through courage and hardship, both personal and professional, you have more than endured. You have excelled.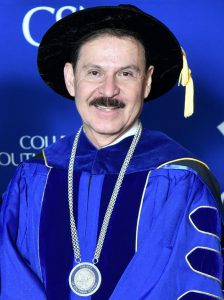 Just one month ago, this crisis had not yet touched our community directly. Quickly though — much more quickly than any of us could have predicted — the crisis escalated; indeed, CSN had its first confirmed positive case this week. By the second week of March, we were preparing for a possible transition to remote learning by April 3. We thought we had a few weeks to prepare.
We did not, of course. We were soon directed to do what seemed impossible: Transition one of the nation's largest community colleges to a fully remote operation in the span of one week.
And so we did. Together.
There were challenges to becoming fully remote by March 18, to be sure. A few CTE classes and clinicals simply cannot operate remotely. It's true, too, that some student services were difficult to transition. But your innovation and teamwork made it happen, all while we stayed true to our mission and values.
Take the Office of Technology Services, which created the website www.csn.edu/collaboration so our faculty and staff have a central hub to access remote learning tools.
The list goes on and on. Campus life, the Multicultural Centers, Facilities and Maintenance, Mail Services, Academic Advising, and so on. Each and every area of this college has performed incredible feats in the face of seemingly overwhelming obstacles. The development has at times moved so quickly that you may not even be aware of all that is now available online to our students. Please take a look at our coronavirus page at www.csn.edu/coronavirus for a full list of resources for both staff and students, as well as an FAQ, links to all communications sent by my office on the topic, and much more.
I am fully confident that our students are receiving the world-class education they've come to expect from CSN. I know this because I have seen how the CSN family reacts to a crisis. We share ideas, learn from one another, lean on each other when we need to, and boost our students and our colleagues whenever we are able.
I know this has been a tough time for everyone, including you and your families. As with many of life's hardships, I know that we will come out of this because we are Vegas Strong and CSN Proud. We will be all the better for it. And the same goes for our CSN We will continue to serve our community and witness our students graduate, complete, transfer and prosper.
Federico
In this issue:
How You Can Help
Kudos to All
Health Sciences Donations
Chancellor Reilly's Memo
Office of Technology Services
Facilities & Maintenance
Congratulations on Scholarships
Virtual Connection
Spring 2020 Enrollment
How You Can Help
We can only imagine how challenging it must be right now for our students, many of whom have experienced great upheaval in their lives. Our city, the state of Nevada and the world are responding with the well-being of our communities in mind, and I know that our CSN Family is no exception.
If you would like to help, you can do so by supporting the CSN Student Emergency Fund. All donations made before April 17 will be matched by Charles Schwab Bank. This is an extraordinary time in the lives of our students, many of whom have lost income as a result of the social distancing guidelines we are all following. If you can, please consider a donation to the Student Emergency Fund, which provides up to $250 to a student in dire need of financial help. The fund has already distributed over $10,000 to our students — the vast majority in the last three weeks.
Thank you again for always putting our students first, especially now in these challenging times.
Kudos to All
The Advanced & Applied Technologies Department surveyed faculty, and the results show that they have things well in hand when it comes to going remote. Our faculty have responded with incredible enthusiasm and ingenuity.
Take Geography Professor Barbara Graham, for example. She reports that "Great things happening in the trenches/homes out here!!"
She knew she needed some white boards if she was going to be teaching from home, so she found some on Craigslist. Once the seller realized what she needed them for, they gave them to her for free. When she picked them up, she kept one for herself and delivered others to two more faculty members. They all were able to turn their kitchens into "virtual classrooms!"
There are countless stories like this from faculty and staff all across this great institution, far more than we have room to share here. That's why we've set up an online message board where you can share your good news stories, praise those who've helped, encourage our students and your colleagues, and generally spread good cheer during a time when it's more necessary than ever. Even if you don't have anything to post, please visit the board and read the short stories from your students and colleagues. They are all incredibly inspirational. Thank you to everyone who has shared their story so far.
Here are two of the many kudos already posted:
I want to thank Professor Chris King for going above and beyond. Obviously he couldn't hold office hours in person for concerns and questions, and I was stuck on a lesson for days. When I reached out to him via email, he was kind enough to patiently walk me through the problem step by step over the phone (with my kids yelling in the background haha). He spent a long time explaining the process to me until he was sure I understood it. Thank you Professor King!!
Super Kudos to Paula Michniewicz of E-Learning who figured out how to take a manual midterm exam and convert it into Canvas activities, all while conducting webinars and Canvas classes! One of my students who had no computer and had relied on the Computer Centers, had bit the bullet and bought one, but was unable to consider buying a printer/scanner. Paula made the online version possible! And the student, when hearing the news, said a weight had been lifted off her shoulders. Thank you Paula and Team for all you do!
Health Sciences Donations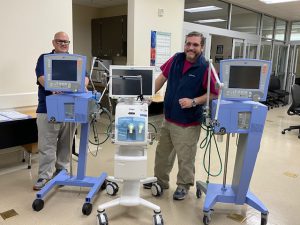 Kudos are certainly due to our health sciences faculty and leadership team for their efforts to donate much-needed medical equipment including ventilators, N95 respirators, masks, gloves, and gowns to local health care facilities. We will continue to look for ways to help our community partners in this difficult time. Other NSHE institutions are taking similar actions, as detailed in this NSHE press release.
Chancellor Reilly's Memo
The Board of Regents will hold a special meeting via teleconference on April 7 to discuss and resolve issues surrounding this crisis. Chancellor Thom Reilly brought up several related issues in his March 25 memo, such as classifying the COVID-19 pandemic as an extenuating circumstance for faculty who want to request a pause in the tenure evaluation timeline, permitting a satisfactory grade for students to earn credit for a course and making that available to students through the end of the semester, delinquent student accounts and deferred payments, clarifications about the hiring freeze, and student withdrawals.
Office of Technology Services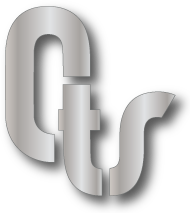 As you can imagine, OTS has been one of the busiest offices at the college since the decision was made to go remote. And they have performed spectacularly. In addition to creating the central hub on the website, the OTS crews have created virtual teams for all CSN departments, and made the Microsoft Teams software available on all employee laptops so that everyone could continue to meet, share resources and collaborate as if they were still on campus.
OTS also worked with our mobile communication vendor to acquire critical hot spot devices at a reduced cost so those without internet connections at home can connect. They also prepared laptops and purchased Microsoft Surface tablets with keyboard for use by employees and students who needed them.
I can't say enough about how important their hard work has been.
Facilities & Maintenance
It is said that crisis reveals character, and nowhere has that been more evident than among our facilities and maintenance team. While most of us have been at home, crews have been hard at work on our campuses deep cleaning and disinfecting everything. This work will continue throughout the time faculty, staff and students are working remotely.
Our maintenance and technical services teams continue to support campus buildings addressing critical life safety projects and building support. In addition, our construction planning and grounds teams have been working with contractors and vendors to maintain our grounds and fields and continue working on ongoing construction projects including the Health & Science Building.
Approximately 40 staff members are on campus responding to emergency situations as they arise. CSN has in excess of 1.6 million square feet throughout our campuses, sites and centers, and the staff is ensuring that our buildings are maintained and operational in preparation for resumption of activities on campus.
Finally, our safety officer has been working to ensure that employees on campus have the necessary materials including sanitizing wipes, masks, and gloves in addition to maintaining appropriate distancing to ensure they are kept safe; supporting faculty, staff, and students with inquiries, and performing safety reviews and investigations as needed.
Congratulations on Scholarships
I want to personally congratulate several CSN students who were awarded prestigious scholarships.
Mary Raycialyn Jacobe Anteza and Amanda Uren won scholarships from the Phi Theta Kappa Honor Society. Both are studying in our top-notch cybersecurity program and are scheduled to graduate this semester.
Mary was selected as a PTK 2020 New Century Workforce Pathway Scholar and will receive a $1,250 scholarship. Amanda was named a 2020 New Century Transfer Pathway Scholar and will receive a $2,250 scholarship.
Mengting He was awarded an $8,000 scholarship from the Hite Family/MGM Scholarship fund through the CSN Foundation. Mengting recently completed a nursing degree at CSN and is moving on to Nevada State College. This is the first of five such scholarships that will be awarded.
Congratulations to all of these outstanding students!
Virtual Connection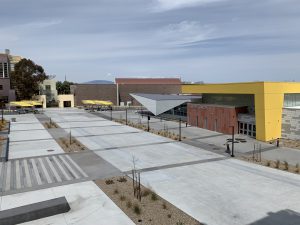 The Multicultural Center in collaboration with several offices including Campus Life, First Year Experience, and Career & Transfer Services has launched a Canvas shell for virtual programming called The Spot: Engaging Virtually. What an innovative idea! Student engagement opportunities such as Movie Mondays and Adulting 101 sessions are now available virtually for all CSN students to enjoy and continue their development. Activities will be offered through the The Spot's conference feature or a link will redirect the student to the necessary site. The shell is one more access point for our students to build connections and access resources such as the virtual library and online tutoring. Questions about The Spot can be directed to Nadia Czesky or Natalie Nelson at diversity@csn.edu
Henderson Campus Life and the Multicultural Center are working together to ensure faculty and staff stay connected, too. All CSN faculty and staff can complete an interest survey that will connect them to an interest group and help launch various social events. Fill out your survey today so we can better support one another during this time.
ASCSN is hosting Coyote Fireside Chats on their Instagram feeds featuring live discussions about student life in this remote learning environment.
Spring 2020 Enrollment
Please review the latest enrollment report at the link below. This updated report reflects our spring enrollment through March 13. Visit the Institutional Research web page to see additional enrollment and institutional data.