A summer research trip to Poland is in the works for two College of Southern Nevada anthropology students.
Ariana Thompson, 26, and Silvio Ernesto Mirabal Torres, 21, will represent CSN this summer as part of the International Slavia Field School in Mortuary Archaeology in Giecz, Poland.
"I am going to have an amazing experience. I'm going to make amazing connections. It's a once in a lifetime thing for someone like me," Thompson said. "It's going to throw me so far ahead, it's going to be insane."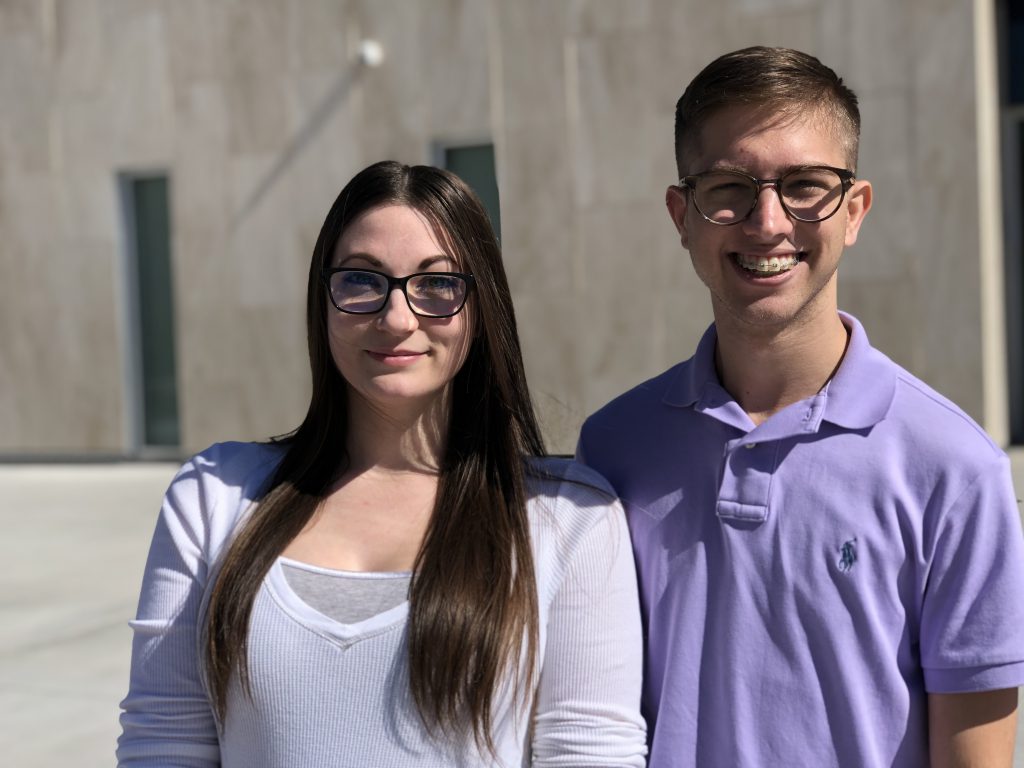 The students, who are set to graduate from CSN in the spring with associate degrees in anthropology, will join an international team to work on a newly discovered site dating back to 11th century A.D. About 50 or so students worldwide will participate in two sessions over the summer.
The site was discovered three years ago and pilot excavation revealed at least 35 burials following the Christian rite, with bodies oriented east- west. The human remains are very well preserved and include skeletons of both sexes and all age categories including newborns. The CSN students will do hands-on excavation work through this experience.
Mirabal Torres heard about the opportunity last summer, when he traveled to the University of South Alabama to help investigate and examine human bones as part of a National Science Foundation grant.  
Both Thompson and Mirabal Torres credit professors in the anthropology department for helping them earn these opportunities.
"The professors are really involved with us, with everything we need," Mirabal Torres said.
"They fight for us. They believe in us. After I had that experience in Alabama, I realized that we get a really good education here. It's amazingly good."
Between now and July, when the students go on the trip, they will be saving money and applying for grants and scholarships. The students are responsible for covering the cost of the field school and their round-trip transportation, which they anticipate will cost around $5,000 total.
Thompson will also work with her husband and family in the area, to make sure her son is cared for while she is away. Her family is super supportive and excited for her to have this experience, she said.
They will also make sure they are prepared for when they return from their trip in late August. Both students plan to continue their studies at UNLV in the fall. Ultimately, both students said they want to complete doctoral programs in anthropology.