Almost 200 incoming College of Southern Nevada students are getting a jumpstart on English and math courses, while making valuable community connections.
The Nevada Promise Summer Academy is the first of its kind for CSN, and is allowing students who have completed all the requirements to earn the Promise Scholarship a chance to explore CSN before fall classes begin.
Signed into law after the 2017 Legislative Session, the Promise Scholarship is a last-dollar scholarship program, covering tuition and fees for students attending community college after all other financial aid has been applied. In 2019, Nevada lawmakers added an additional $4.5 million in funding for the program over the biennium.
During the six-week summer program, students are learning leadership skills from Promise staff and peer mentors/facilitators, hearing the educational journeys of influential members of the community and earning five credits by completing personalized math and English courses.
Community partners, like the MGM Foundation, Nevada Energy and Nevada State Bank, have provided support to the summer program and students are getting a chance to ask questions of successful community members including Cirque du Soleil performers, leaders in the Nevada System of Higher Education and members of various CSN Academic Departments.
Including CSN's administrative staff, the summer program is led by peer mentors and facilitators, some of whom are Promise recipients themselves. The peer leaders are crucial to creating a welcoming environment for the new students and are forging lasting connections through the program.
Zackery Gould, incoming CSN student and Promise Applicant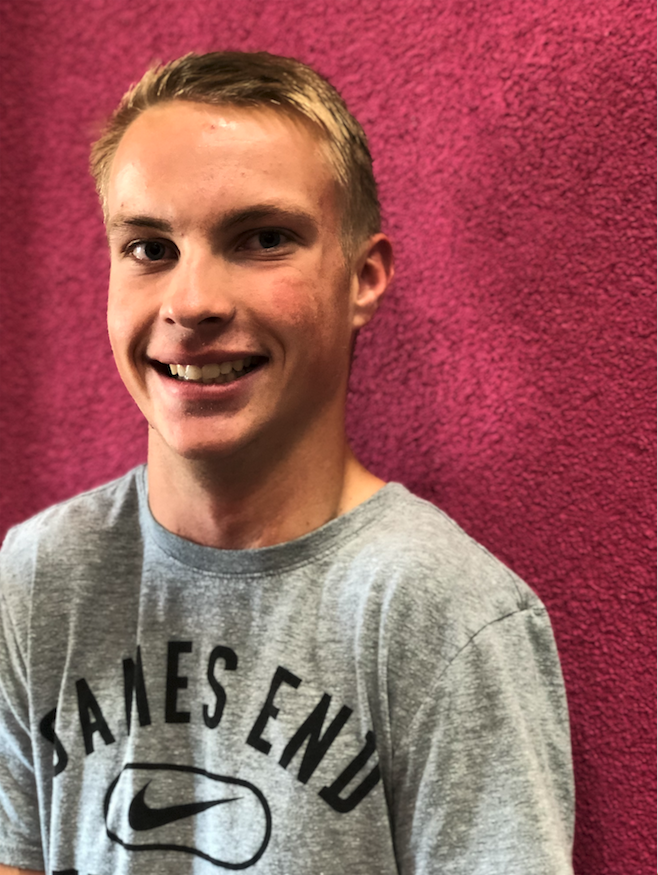 Zackery Gould wanted college to be affordable, but he knew his test scores likely would be competitive enough to earn him merit scholarships. So, when a teacher at Southwest Career and Technical Academy told the 17-year-old about the Promise Scholarship, he was eager to apply.
"Some people have good test scores, and I didn't have great test scores, so I knew this would be beneficial," he said.
Since he was a child, Gould has dreamed of working as a police officer. He plans to pursue a criminal justice degree at CSN and one day he hopes to work for the Las Vegas Metropolitan Police Department.
Gould thought the Promise Summer Academy would be a good way to stay busy during the summer, but he's said he's already learned more than he anticipated.
Many of the activities in the program encourage students to share their experiences and learn from others. During an exercise called "Cross the Line," a moderator announces a life situation and students step forward across an imaginary line if the statement applies to them.
For Gould, that was eye-opening. After the activity ended, Gould said he would be more than willing to sit and talk with any fellow participants who may be feeling uneasy or upset.
"There were some pretty deep questions during the activity, so I just said I would be there for anyone who needed it," he said. "I may not have ever been in their shoes but maybe I can help them."
Arica Cobham, incoming CSN student and Promise Applicant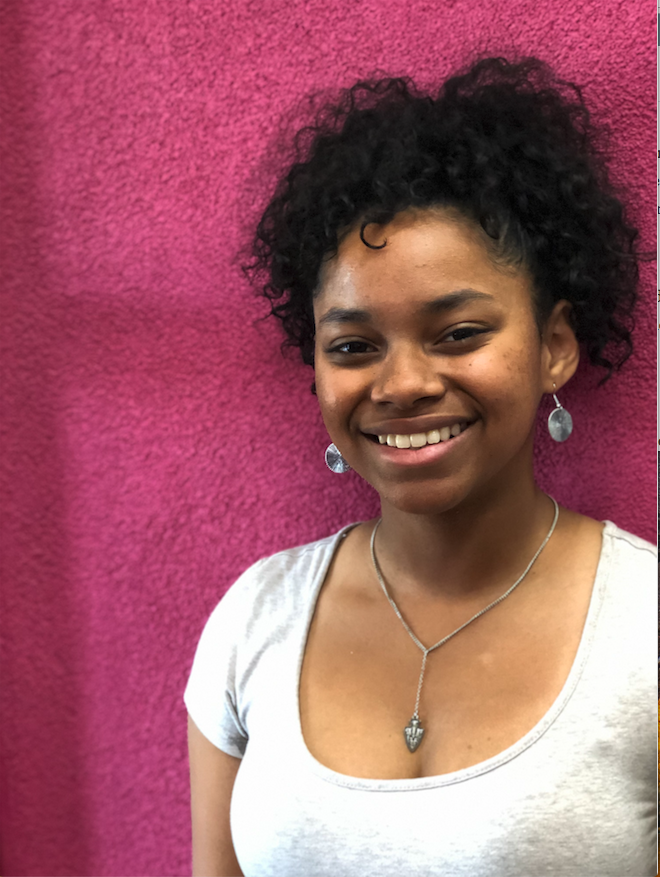 With no money set aside to attend college, the Promise Scholarship was Arica Cobham's only chance, she said. Administrators at Durango High School encouraged and helped students complete the requirements and 17-year-old Cobham jumped at the chance.
"I had no money to go to college, I knew this would help with the finances," she said.
Cobham said she had no backup plan for affording college, but was considering military service before she found out about the Promise Scholarship.
Cobham plans to study English literature at CSN and signed up for the summer program to improve her math scores before starting in the fall.
"I've already seen an improvement, this program has been amazing," she said. "If I would have just started college without this program, I wouldn't have had the same chance of succeeding that I do now, it would have been a much harder transition."
Oscar Flores-Encarnacion, Promise Scholar and Promise peer mentor/facilitator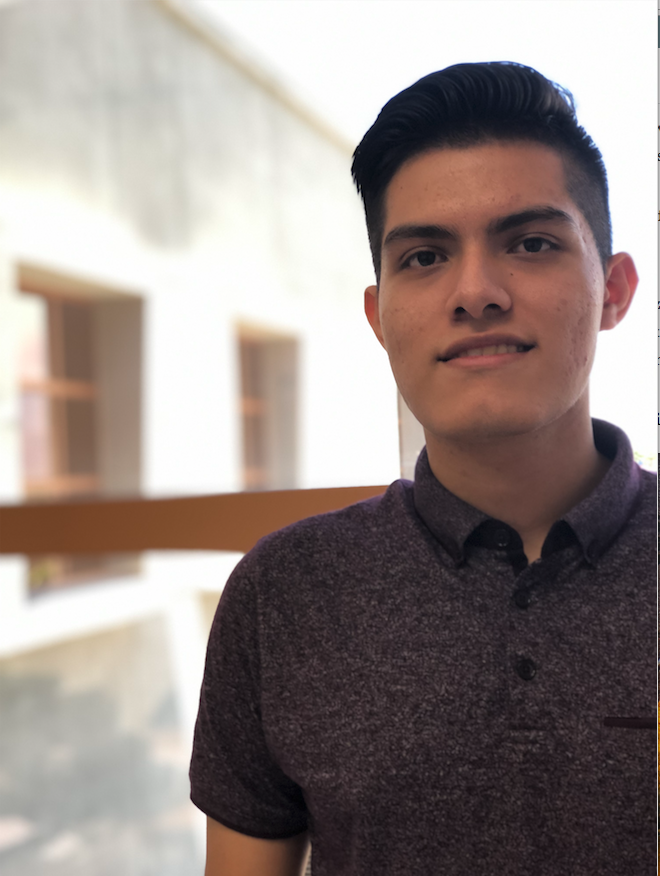 As both a peer mentor and a Promise Scholarship recipient, Oscar Flores-Encarnacion knows exactly what the latest batch of Promise students have put themselves through to get to CSN. A graduate of Eldorado High School, 19-year-old Flores-Encarnacion is working toward an associate of science degree at CSN with an end goal to earn an engineering degree from UNLV, and the Promise Scholarship has been a game changer for him.
During his second semester at CSN, Flores-Encarnacion was enrolled in what he called a really tough math class. There were nights when he was stressed and wanted to quit. But his Promise Scholarship community mentor, Terri Clark, was there for him.
"She has this quote," he said of Clark, a retired former Vice President of Human Resources for SYSCO."It's 'Just Focus and Do It.' I talked to her about my math class and she repeated that quote to me. It really helped."
Flores-Encarnacion got involved with peer mentoring in the Promise Scholarship program because of the experiences he had with Clark. Flores-Encarnacion hopes he can be that person for some of the new students, and since he's a student himself, he feels he can more closely relate to the struggles students will face at CSN.
The experience of working as a peer mentor will likely also help Flores-Encarnacion as he moves into his planned career in engineering, he said. Because of this program, Flores-Encarnacion feels he is comfortable talking to large groups of people, connecting one-on-one and leading large groups.
Veronica Calles, CSN student and Promise peer mentor/facilitator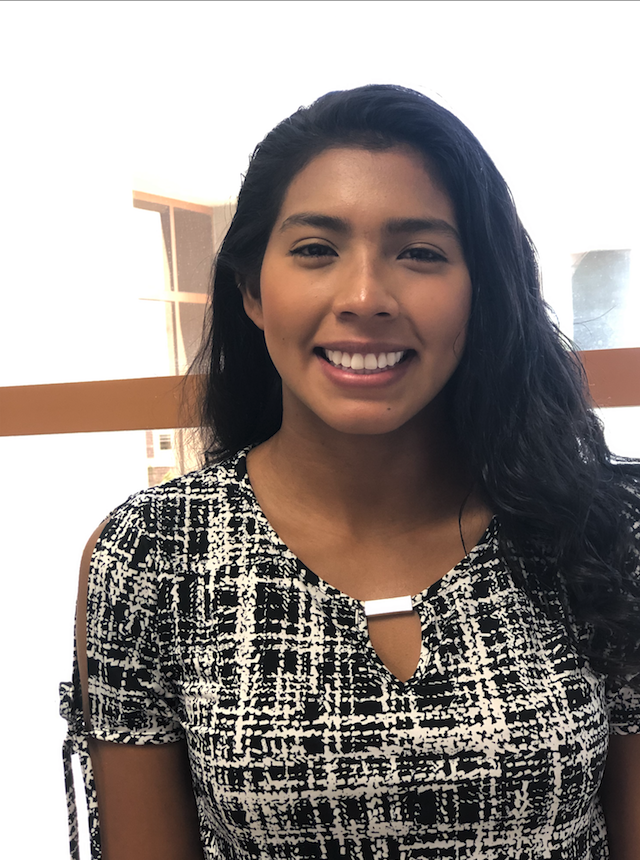 When Veronica Calles went straight to a four-year university after graduating Canyon Springs High School, she thought she was ready for the challenge. But during her first semester, she got very ill and needed surgery. She was missing class and wasn't able to find resources available to her. She ultimately failed a course, and left the university for the workforce.
Three years later, she came back. She's now 24, studying for a philosophy degree at CSN, and working part time as a peer mentor/facilitator in the Promise Scholarship program. She hopes to be the support network for students, so they won't have to experience the same loneliness she says she felt.
"Being a mentor and facilitator allows me not only to be a role model, but to be that helping hand, to be that support team that students need," she said.
Calles would ultimately like to be a judge in Las Vegas, and she hopes the experience she gets working in the Promise Scholarship Program helps her. As a peer mentor, she is learning how to connect with students from all walks of life and how to sympathize with their situations.
David Vidales, CSN student and Promise peer mentor/facilitator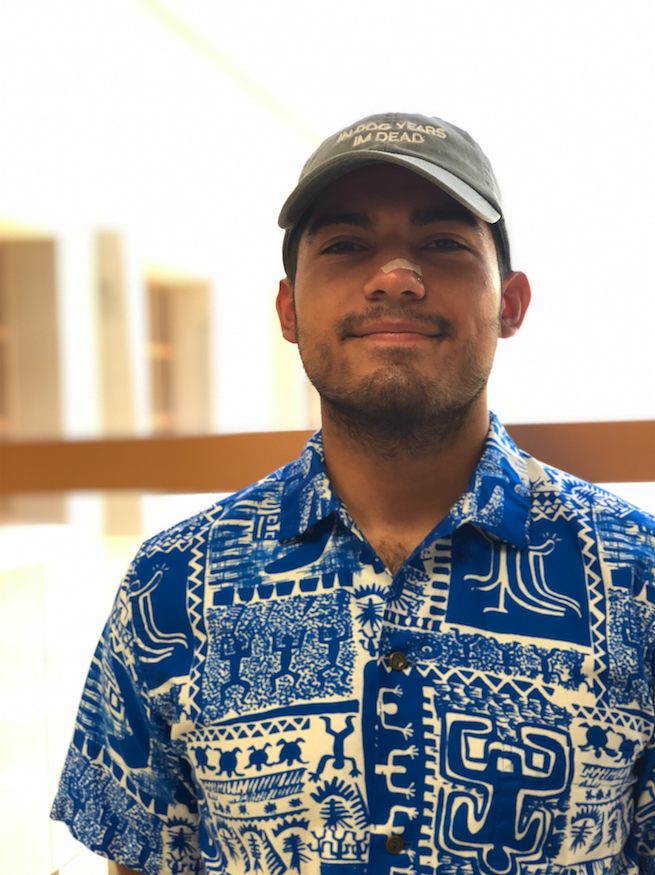 Earlier this year, David Vidales was wasting time with another peer mentor before a Promise program began. He put a challenging calculus program up on the whiteboard in the classroom and he and the other peer mentor were working on solving it together.
But shortly, Vidales and the other peer mentor were surrounded by the Promise students, who were all eager to discuss the particulars of the calculus problem.
"We ended up drawing a group around us and we didn't even mean to. It gave us a much better connection to the incoming students," he said. "I've had a lot of favorite moments during the group peer mentoring."
A 22-year-old CSN student working on a physical sciences degree, Vidales said he wishes he had the opportunity at a program like this when he graduated from Las Vegas High School.
"I had zero idea what I was doing when I came to college, I didn't know how serious I was supposed to take it," he said.
The work at CSN has helped Vidales grow as a person, he said. He's learned to be more open-minded and how to connect with students.
"I feel like I've grown quite a bit with my people skills, this is helping me grow my range with people," he said.
Gustavo Rico, CSN student and peer mentor/facilitator
Gustavo Rico discovered the CSN Promise Scholarship Program by accident. As a physical sciences student, Rico spent a lot of time in the Paul Laxalt Education Center on the North Las Vegas Campus. It was there the 24-year-old he learned he could work as a peer mentor/ facilitator and help give back to other students.
"This whole program is very meaningful," he said. "Even for me, the training to work in this program really tested me to learn more about myself."
Rico graduated high school in California and moved to Las Vegas a few years ago to live with an older brother, where he enrolled at CSN. In high school, Rico said most of his mentors were his peers and that was very beneficial to him.
"Those lessons are sometimes more easily learned when coming from a peer," he said. "Learning from older mentors is valuable too, it's very valuable, but there's a common language among peers."
Carmen Ayala, UNLV student and Promise peer mentor/facilitator
Fresh out of high school at Canyon Springs, Carmen Ayala thought she had it all together. She went straight into a four-year university and planned to studying nursing. But the classes weren't what she thought they'd be like, and she struggled.
She transferred to CSN, and continued in the nursing program, but there realized that wasn't the career path she wanted to pursue. She finished a general studies degree at CSN and now the 26-year-old is studying psychology at UNLV.
Ayala said she hopes her work in the Promise peer mentor program can help other students navigate difficult life choices like the ones she was faced with.
As part of her work, Ayala helps with administrative tasks, like answering Promise applicant phone calls or emails. While sometimes it can feel dull, Ayala said it's very satisfying to help the students.
"I feel like we've really changed their life in that moment," she said.
After finishing at UNLV, Ayala said she hopes to get into family therapy and ultimately become a professor at the college level. Working the program is helping Ayala sharpen her people skills, helping her become a trusted person people can confide in.
"There's a lot involved, especially with people's emotions. I'm able to understand that and build that trust," she said.