Data-driven decision making around CSN's first Nevada Promise Academy was recently highlighted at a higher education technology conference.
Brian Bourgon, the director of enterprise applications in the Office of Technology Services, discussed the innovative approach as part of a panel at the EduCause Annual Conference 2019 in Chicago in late October.
Annually, the conference attracts between 5,000 and 6,000 IT professionals working in higher education.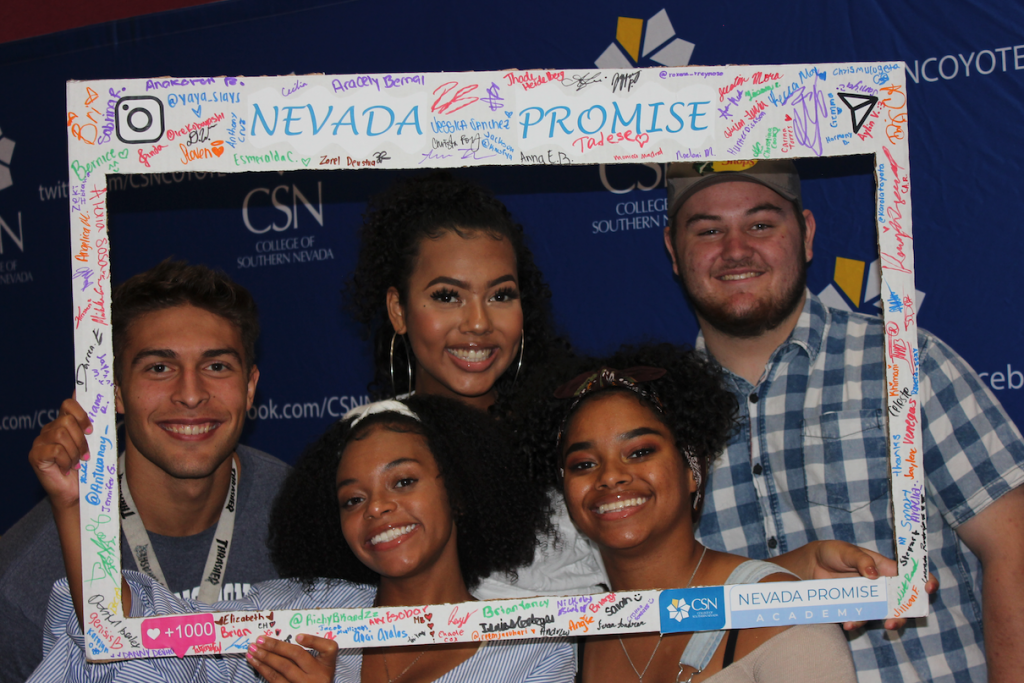 Bourgon was invited to discuss how data helped inform the first summer bridge program at CSN for students receiving the Nevada Promise Scholarship.
"A lot of our data work with Nevada Promise is geared toward retention, and in particular, there was a lot of work around the summer bridge program," Bourgon said. "We had a super short time to get the summer bridge program together so we used data to find the students who would benefit the most."
Held for the first time in summer 2019, the Nevada Promise Academy allowed 200 incoming CSN students to receive intensive interventions while earning math and English credits and learning leadership skills. The program was free for the students, who are now in their first semester at CSN.
Since only 200 students could attend the summer program, Bourgon worked with the Nevada Promise team at CSN to analyze student data, including ACCUPLACER, ACT and SAT results, as well as demographic data, to focus on students who would benefit the most from the program.
"We had to figure out which 200 would benefit the most, and we did that using the data," he said.
By the end of the program, a significant number of students were performing dramatically better than when they started, with a significant number of students testing into higher math classes at the end of the program.