Representatives from the College of Southern Nevada recently attended the national ACT Workforce Summit in Charlotte, North Carolina, to recognize the recent designation of Clark County as a "Work Ready Community."
Malik Williams, the assessment services coordinator in CSN's Division of Workforce and Economic Development, was the college's key partner with county officials in this work. The area was recognized by the testing company ACT in the spring.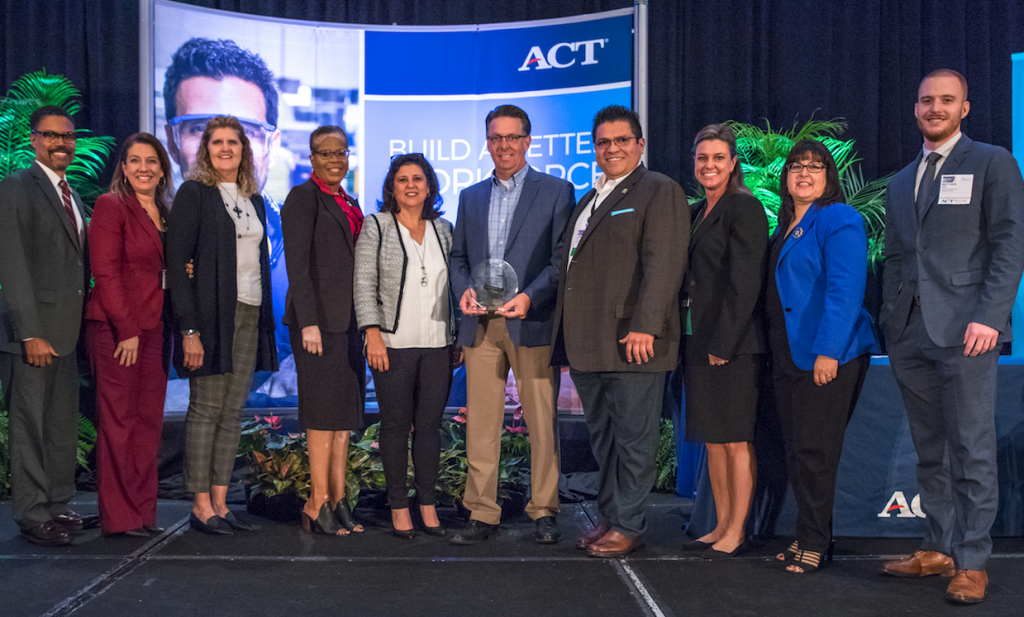 The designation is bestowed on counties with robust workforce development initiatives. These initiatives must link education and workforce, align to economic development and match people to job.
More than 2,000 students and jobseekers have earned the ACT WorkKeys Nationals Career Readiness Certificate through DWED. The certificate is an industry recognized credential that helps identify skill levels in workplace document, applied math and graphic literacy. Jobseekers can use their credential to prove their skills to potential employers.
For information about the Division of Workforce and Economic development, visit www.csn.edu/workforce. For more information about ACT and the Clark County Work Ready Community initiative, visit www.workreadycommunities.org/NV/003