Presidents of technical colleges in Mexico recently got a look at some of the College of Southern Nevada's specialty programs and leaders signed a memorandum of understanding with CSN, pledging to continue the cross-cultural partnership.
The delegation of college presidents from the Associacion Nacional de Universidades Tecnologicas spent two and a half days touring the CSN campuses and programs, including the cybersecurity labs, public safety, hospitality and culinary programs.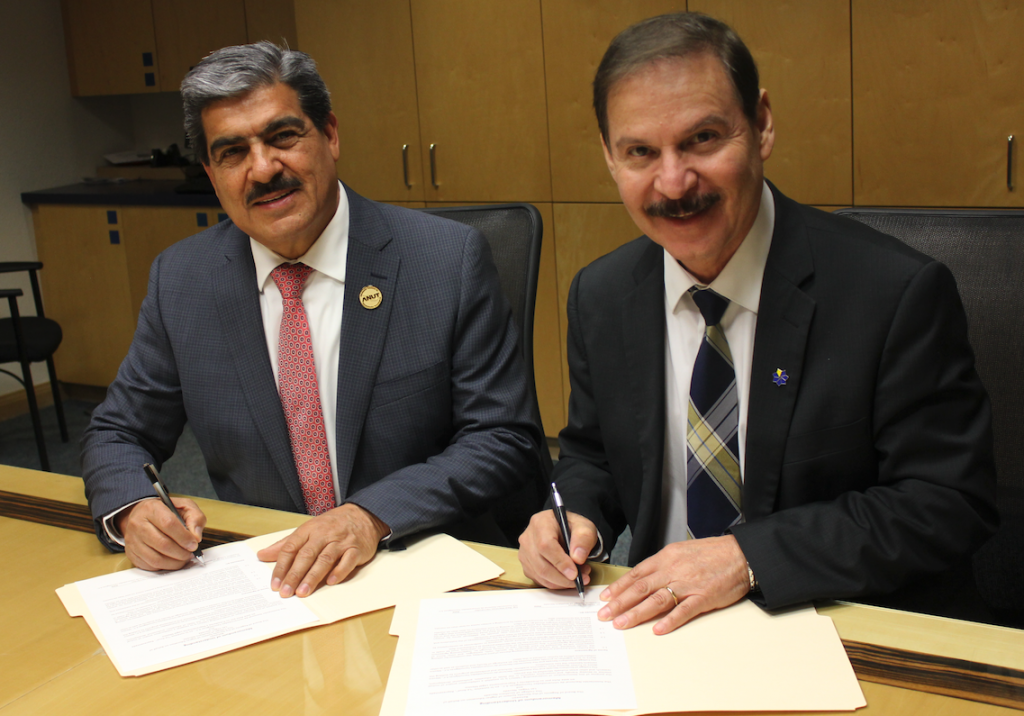 CSN President Dr. Federico Zaragoza and the college presidents ended the trip by signing a memorandum of understanding with one another. The work is just beginning and there may be some new programs and initiatives in place as early as March, said Carol Fimmen, CSN's director of international programs.
"This will provide the opportunity for our students to interact with the students that will come directly from Mexico for different programs at CSN," she said. "That's one of the most enriching experiences is when you have a diverse student population in the classroom. It's a great benefit to faculty and staff, as well."

Details of what the opportunities – which may include study abroad type programs – are still being worked out, she said.
This collaboration is in addition to systemwide effort established by the Nevada System of Higher Education Board of Regents earlier this year. The system effort is aimed at creating new educational opportunities and building greater cultural and academic collaborations with universities in the state of Tamaulipas, Mexico.
In October, CSN's Division of Workforce and Economic Development also hosted a weeklong cybersecurity summit for Mexican practitioners. Read more about that bootcamp here.
For more information on the partnership, visit: https://nshe.nevada.edu/2019/03/regents-approve-international-partnership-with-higher-education-system-in-tamaulipas-mexico/