Vital medical information can often be hidden under the surface, so CSN paramedic medicine students are getting a peek under the skin with the use of new life-saving portable ultrasound devices.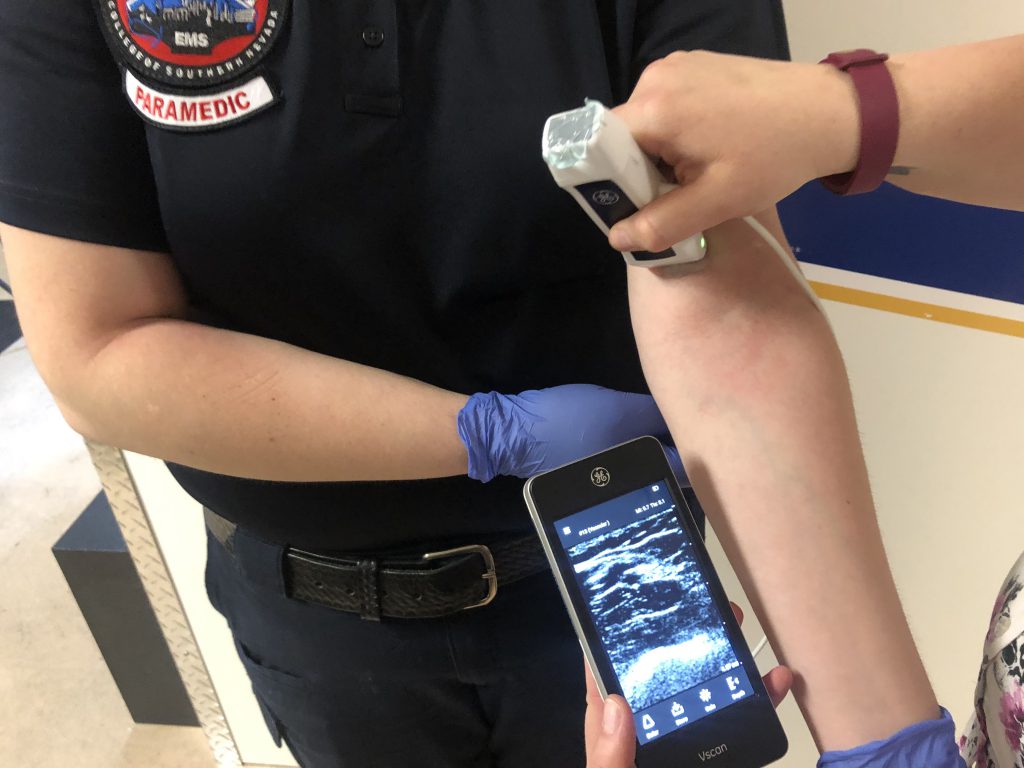 The students are the first in the state to receive training on the devices, due to a partnership with Valley Health Systems Graduate Medical Education program and a grant from the Governor's Office of Economic Development.
The machines can help diagnose life-threatening conditions on the spot, giving medics the critical information they need. In addition, the machines are equipped with technology that allows them to send the diagnostic information directly to emergency room personnel so they are better prepared when injured patients arrive.
"This training will make CSN graduates better paramedics," said Braiden Green, director of CSN's Emergency Medical Services Program. "Providing both paramedics and emergency room doctors with the vital information they need to care for patients immediately will save time, money and lives."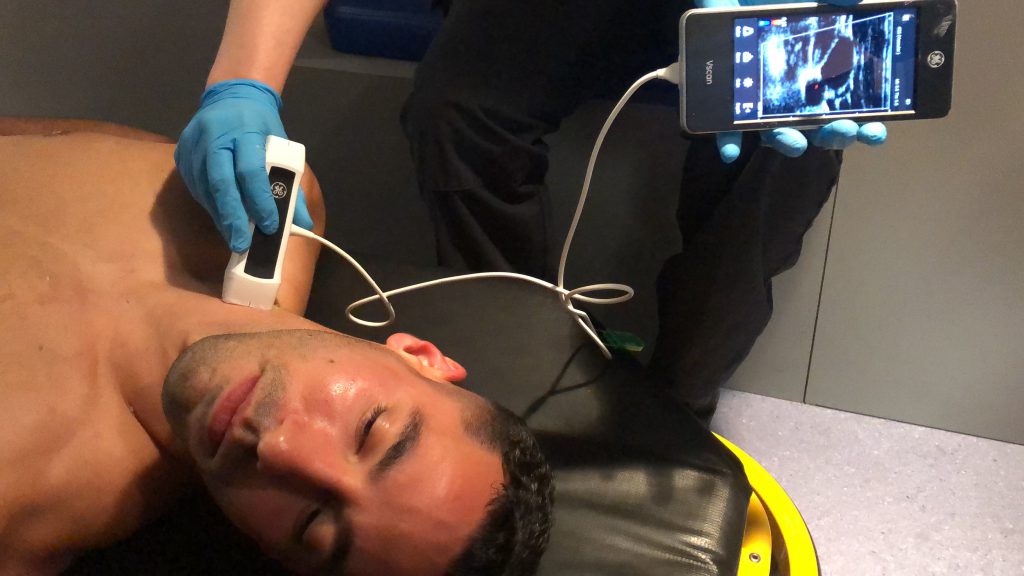 The students are practicing on each other, to see what a healthy patient looks like, and are also using computer software to help diagnose sick patients.
For more on CSN's paramedic medicine program, visit: https://www.csn.edu/programs/paramedic