The College of Southern Nevada Phi Theta Kappa chapter was recently awarded two national honors during the organization's annual awards gala held in Orlando, Florida.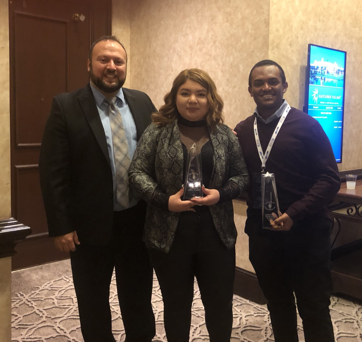 Phi Theta Kappa is the largest and most prestigious honor society for two-year colleges. There are more than 1,200 chapters with more than 1.5 million members across the globe.
The students chose to study the effect of the arts and art education on students, based off the theme Transformations: Acknowledging, Assessing and Achieving Change. Their research indicated Fine Arts classes contributed to the academic success of students. For their action plan, the research team produced a booklet with their recommendations and posted it on their social media pages and outside of the bookstore at the Charleston campus.
In March, at a regional convention in California, the CSN team took home one first place prize for their undergraduate research on the topic of Transformations: Acknowledging, Assessing, and Achieving Change.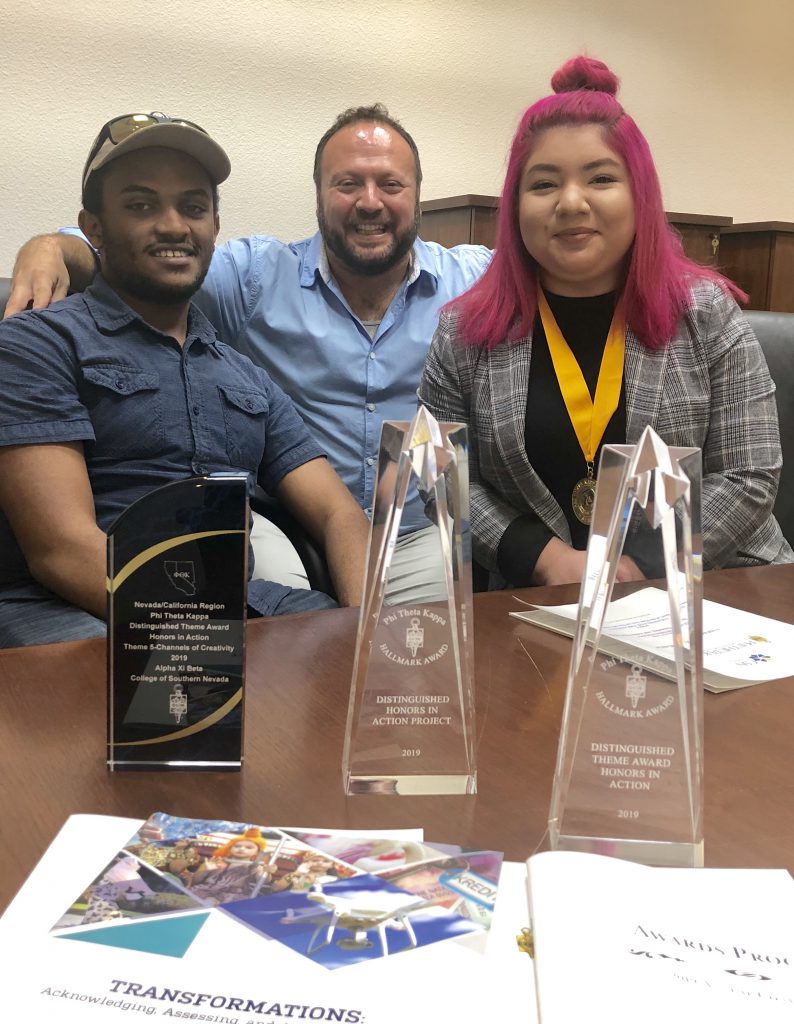 CSN students were then awarded two national awards in April:
Distinguished Theme Awards — Honors in Action
Distinguished Honors in Action Project Awards
The chapter also won the following awards:
Five Star Chapter Plan
Top 100 Chapters
2019 Alumni Award of Appreciation: Christina Essaqi