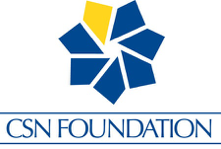 LAS VEGAS, Jan. 5, 2017 – The College of Southern Nevada Foundation is proud to announce the generous support of the Zavala Harris Charitable Fund to support the up-and-coming Unmanned Aerial Systems training program.
The combined gift includes $25,000 to support the new program, which is expected to start in fall 2018, pending approval from the college's accrediting body. The charitable trust also provided three $10,000 scholarships for three of the program's first students.
The Zavala Harris Charitable Fund supports education and technology programs that enrich U.S. communities and promote advancement. The Fund is particularly interested in backing tangible projects that have a true impact on communities, by developing a bridge of critical resources that can connect the right individuals with the right opportunities.
To obtain the scholarship, students must be residents of Nevada, an engineering technology major pursuing an emphasis in UAS design, attend full time (12 credits per semester), and write an essay about how unmanned technology will benefit the workforce and economy. The scholarship will cover each student's full-time attendance as well as textbooks and other education related expenses.
"We are grateful for the Zavala Harris Charitable Fund's support of this program which is so important to the advancement of the Nevada economy," said CSN President Michael D. Richards. "Unmanned aerial systems will soon be intertwined into the majority of industries, including entertainment, telecommunications, utilities and more. I cannot think of a better way to help our region advance in this area than to invest in the program and help fund students' education so that they do not have to work while engaged academically in this intensive program."