The March Chronicle
Greetings and welcome back to faculty! We hope Spring Break was revitalizing! There is much to share with you at the mid-point of the spring semester.
Town Hall Summary 
I held a town hall meeting on the Henderson campus March 10 and one yesterday at the Charleston campus. I am holding one per month and hope you can attend future town halls.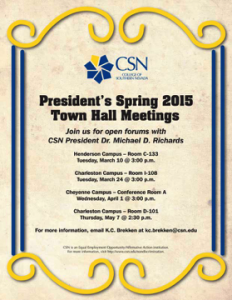 One question I received concerned whether we had plans to reinstitute the practice of having one administrator in charge of each of our campuses. I do have such plans, and an announcement will be forthcoming. I also told the gathering that launching a new CSN website is my top priority for this year and hope to have it complete by September. Stay tuned for more on that.
Future town halls are planned for 3 p.m. on April 1 at the Cheyenne campus, Conference Room A, and 2:30 p.m. May 7, at the Charleston campus, room D-101. Please come, and bring your questions.
Integrate II
Representing a major improvement in the processing of human resource and financial transactions is the migration to a new administrative computing system for Nevada's colleges and universities.  Called "Integrate II," the implementation process will take the next two years and will change the way all institutions operated.  CSN is positioned well for this implementation, with Mary Kaye Bailey leading our part of the process.
Legislature
There are a number of bills that impact CSN this session. Here is an update.

Gun Legislation
This past week, Assembly members amended AB 148, better known as "Campus Carry," to include AB 2, which allows guns to be in vehicles on campus in a locked box. This bill, AB 148, passed out of committee and is headed back to the Assembly floor before heading to the Senate. There is still much about these bills that will likely change before anything is signed into law and we will keep you informed about opportunities to testify. However, there is often very little notice about these hearings, so I encourage you to write or call your elected representatives to let them know how you feel about this type of legislation.
SB 227- Silver State Opportunity Grant 
Lawmakers have introduced a bipartisan bill supporting a state-funded, scholarship program for low-income community college and state college students. Sens. Ben Kieckhefer and Ruben Kihuen introduced this transformational legislation. Students must fill out the Free Application for Federal Student Aid (FAFSA), have been determined by the system to be financially needy, take at least 15 credits a semester, and be college ready (meaning they are not taking developmental English or math courses) to be eligible for this scholarship. The resulting "shared-responsibility" policy proposal is meant to provide the student with enough resources so that he or she does not need to work full time while attending college and looks a lot like the program that was implemented in Oregon.  In addition, while NSHE had originally requested $5 million, Kiechhefer and Kihuen boldly requested double that amount for the biennium.
Millennium Update
On Feb. 26, SB 128 was passed out of committee and is waiting to be heard again on the Senate floor before being sent over to the Assembly. This legislation would change the minimum number credits that millennium scholarship recipients are required to take. At CSN students would have to take a minimum of 9 credits where at the four institutions they would have to have 12.
In the Assembly a similar bill, AB 111, was also passed through committee this week. The only different in this bill is that is has an incremental phase-in process.
SB 182/AB 399 — Economic Gardening
In the Senate, Sen. Spearman has authored a bill that would help CSN and UNR support local small businesses in our community. Assemblywoman Dina Neal has authored AB 399, which is similar but focuses more on Southern Nevada, and was heard in committee today. This legislation would allocate $300,000 to start a pilot program and help grow a set number of local businesses each through the provision of data and other resources.  Our fantastic team in the CSN Division of Workforce & Economic Development would lead this effort at CSN.
In addition to legislation mentioned above, the budget request of the Board of Regents is being heard in several budget hearings.  All expenditure requests are, of course, based on the amount of dollars that state has available, making the Governor's proposed revenue package a critical focus as the Legislature moves forward.  We are optimistic that the package will be adopted.  Later, in May, the Economic Forum will meet to consider final revenue levels for the next biennium.
New National Endowment for the Humanities Grant to fund "Linking with Latin America" Project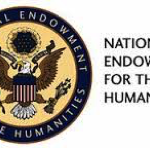 Preliminarily, CSN received word of an $116,806 grant from the National Endowment for the Humanities (NEH) to partner with the University of Pittsburgh's Center for Latin American Studies as part of the NEH's Bridging Cultures at Community Colleges program.
CSN's project, titled "Linking with Latin America: The Border Crisis and Beyond," will incorporate content related to Latin America and its cultures into humanities courses, bring in visiting scholars for expert seminars, better prepare humanities faculty for a large and increasing Hispanic population, and enhance faculty and staff sensitivity.
This NEH grant will enrich the classroom experience and professional development for faculty and staff with a better understanding and appreciation for Latin American cultures. This helps us serve our growing Hispanic student population and provides training for our faculty and staff to better prepare all of our students for successful entry into our global community.
We are very grateful to our Congressional delegation for their support in helping us obtain this opportunity.
Institutional Advisory Council
During the legislative session, CSN's new Institutional Advisory Council (IAC) is meeting monthly.  The IAC is currently working on creating a recommendation for the names of CSN's campuses. A subcommittee is developing a survey to go out to the college community in the near future, working with representatives from the local municipalities, Faculty Senate Chair Jodie Mandel, ASCSN Vice President Lizbeth Gonzalez, the CSN Foundation, Institutional Research and members of the business community. The CSN IAC will then consider a diverse array of institutional and community perspectives and provide a recommendation for the Board of Regents to consider.
Vice Presidential Openings
After seven years at the helm of CSN academics, Vice President of Academic Affairs Darren Divine has decided to step down at the end of this semester. We wish him well wherever his journey may take him. Dr. Divine began at CSN in 2000 as a biology instructor and is a tenured professor in that department. We will appoint an interim vice president before the end of the semester and then conduct a national search for the position.
CSN's Vice President of Student Affairs search is wrapping up. Finalists will be on campus April 7, 8 and 9. There will be a public forum from 1 p.m. to 2:30 p.m. video conferenced to each campus for each candidate, each day, so that you can meet them. Locations are yet to be determined. I hope to have the selected candidate begin, following the next fiscal year on July 1.

Evaluation Recommendations
As you may know, the presidential evaluation held in December and approved by the Board of Regents in March, resulted in several recommendations for the college and my organizational structure in particular. One of the most prominent recommendations, supported by the board, was the expansion of CSN's executive administration to ensure I receive diverse input, representative of the many groups we serve at CSN.  Likewise, a broadening of the administration will help with communication challenges to ensure broader dialogue and information sharing occurs at all levels and with our many community partners.
One model I'm exploring is to create a 15-20 member senior leadership team that would meet twice each month and an extended leadership team of up to 50 members that would meet twice a semester.  Under this model, the President's Cabinet would dissolve.
In addition to expanding my administration, two studies were also recommended:  one to examine mandating the AA/AS degree prior to transfer, and the second to examine the feasibility of disaggregating CSN's campuses to create a quasi-community college district.  A task force for the first study will be announced after spring break. My predecessor formerly completed a study of the second recommendation and I plan on breaking it out for renewed discussion and consideration.
CSN Coyotes Baseball

Nevada System of Higher Education Board of Regents Chairman Kevin Page joined the Coyotes baseball team for our Board of Regents night on March 5. Everyone had a great time, and Chairman Page did a fine job throwing out the night's first pitch. What's more, the Coyotes did us all proud, winning the game and improving their already impressive record.
Tenure Congratulations
At the March 5 and 6 Board of Regents meeting, Regents approved tenure for CSN faculty. Congratulations to the following individuals. This is a major milestone and achievement for our faculty:
Julian Barroso-Merino, International Languages
Denny Burzynski, Mathematics
Stephanie M. Espinoza, Library Services
Anthony Fortner, Business, Hospitality & Public Services
Chieko Fukushima, Applied Technology
Kellie Jeanne Hagewen, Human Behavior
April Celeste Hebert, Communication
Amy Diane Litman, International Languages
Charles M. Lohman Jr., Media Technologies
Gail Lynn Lupica-Amani, Health Sciences
Mary Manoharan, Nursing
Elsa M. Mason, Human Behavior
Daniel F. McElhattan III, Media Technologies
Kevin G. Mess, Applied Technologies
Donald D. Mirjanian, Political Science
Camille Elizabeth Naaktgeboren, Biological Sciences
Robert E. O'Toole, Accounting, Finance, and Computer Office Technology
Carrie K. Preite, Biological Sciences
Caprice J. Roberson, Library Services
Marilyn I. Robinson, Computing & Information Technology
Marianne Sampson, Dental Diagnostic & Rehabilitative Services
Heidi C. Schneiter, Dental Diagnostic & Rehabilitative Services
Julian Chater Smit, Human Behavior
Dale Andrew Wallace, Computer & Information Technology
Gary E. Widdison, Dental Diagnostic & Rehabilitative Services
Campus Master Plans
As most of you know, a series of campus "open houses" are being held this week on each campus to receive feedback on physical master plans for each campus.  These plans provide a framework for future campus development, including building placement, circulation patterns, parking, landscaping, etc.  Internal reviews—including your input–will complement the planning process and improve the final product.   Take some time to review the plans and the options they present.
Faculty & Staff Questions:      
"How likely is a budget cut or an Arizona-type reduction in state support?"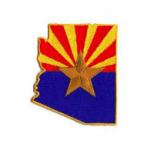 Without Governor Sandoval's revenue package, there are inadequate revenues for the State of Nevada.  A budget cut would be certain.  With the revenue package, the next biennium would proceed as described in the Governor's budget.   Regarding an Arizona-type cut to community colleges, it is unlikely.  Arizona's major community colleges have local funding and high tuition.  Nevada's community colleges have only state appropriations and low tuition.  CSN, for example, receives about 77% of its budget from the state general fund.
"If 'Campus Carry,' or other gun-bills get through, allowing firearms on campus or in campus parking lots, will CSN provide training for employees and students on the new laws? Will CSN provide firearm safety training for those who have CCW permits?"
Needless to say, CSN and the higher education system are closely following the campus carry bills.  Should one or more pass and become law, the College and NSHE will abide by the law.  Currently, our efforts are directed in opposition to the proposed legislation; internally, we have not discussed safety training, but certainly could if needed.
"Any new information about furloughs, merit or benefits?"
The governor has eliminated furloughs in his executive budget recommendations and provided merit for classified employees. We continue to advocate for improvements to health and other benefits as well as the inclusion of NSHE professional faculty and staff in the merit program so that we can treat employees equitably and also provide incentives to keep our highly talented faculty and staff at CSN.
Best,
Mike