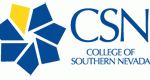 For Immediate Release:
Contact:           Richard Lake, CSN Public Relations Specialist, 702-651-7715, Richard.Lake@csn.edu
CSN Science & Technology Expo Features NASA Exhibits, Space Shuttle Commander
More than 70 exhibits will give thousands of K-12 students a chance to experience hands-on science, technology
LAS VEGAS, April 17, 2015 – The College of Southern Nevada will welcome retired astronaut Col. Lee Archambault, NASA Orion engineer Stuart McClung, exhibits directly from NASA, and thousands of local schoolchildren to its 12th Annual Science and Technology Expo on Friday, April 24.
Archambault is a retired Space Shuttle commander whose two shuttle missions to the International Space Station brought him to space for a total of 27 days. He has logged more than 5,000 hours as a pilot, including 22 combat missions in an F-117A Stealth Fighter during Operation Desert Storm.
McClung is the Orion crew module landing and recovery system functional area manager. The Orion is considered the next generation of United States spacecraft. It is designed to take astronauts further than they've ever gone before, including to distant planets.
"A world without science would be a world without progress. Science, technology and innovation are increasingly important to our economic well-being and quality of life. This festival is an opportunity for hands-on engagement and exploration. I am pleased to have such incredible science and engineering showcased in Nevada," said U.S. Senate Minority Leader Harry Reid, D-Nev.
CSN and the Clark County School District will welcome an estimated 2,500 students to the Expo, which kicks off the weeklong Las Vegas Science & Technology Festival. The expo promotes science, technology, engineering and mathematics programs that help prepare students for high-demand, high-wage careers. CSN and many community partners from industry and academia offer this opportunity to spark students' interest in scientific and technological professions.
"Helping schoolchildren become excited and passionate about science, technology, engineering and math is the greatest achievement we can make as educators," said Michael Spangler, dean of CSN's School of Advanced & Applied Technologies. "Careers in these fields are in high demand, they pay well, and they're vital to Nevada's and our nation's future."
Exhibits and demonstrations include:
Take a selfie with a NASA spacesuit
Soar with a drone
Apprenticeship exhibits
Fighting Robots
Chemistry magic show
Planetarium shows
Blowups of the Orion spacecraft
USGS scientists
Creepy crawlers
Web design demo
3D printing
and much more …
The Science and Technology Expo will be open from 9 a.m. to 1 p.m. Friday, April 24 and is free to attend. For more information, please call 702-651-4959.
What: CSN's 12th Annual Science & Technology Expo
When: 9 a.m. to 1 p.m., Friday, April 24
Where: CSN Cheyenne campus, 3200 E. Cheyenne Avenue, North Las Vegas, NV 89030
About CSN:
Founded in 1971 and educating thousands of students a semester, the College of Southern Nevada (csn.edu) is the state's largest and most ethnically diverse higher education institution. CSN students can choose from 180 degree and certificate options in more than 100 areas of study, including more than 25 degree and certificate programs available entirely online. Students create flexible, personalized schedules, including day, evening, and weekend classes taught on three main campuses and multiple locations throughout Southern Nevada. CSN — your future starts here. CSN is an Equal Employment Opportunity/Affirmative Action institution. For more information, visit http://www.csn.edu/nondiscrimination
# # #