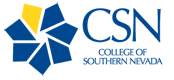 Media Advisory:
Contact:          Richard Lake, CSN Public Relations Specialist, 702-651-7715, Richard.Lake@csn.edu
Educator, Author Dr. Robert L. Green to speak at CSN
The civil rights pioneer and urban policy expert will lecture and sign books
LAS VEGAS, Feb. 11, 2016 – Renowned educator and author Dr. Robert L. Green, an associate of Dr. Martin Luther King Jr., urban policy advisor and higher education expert, will speak at the College of Southern Nevada at 2 p.m. Saturday, Feb. 27.
Green, professor emeritus at Michigan State University, joined the Southern Christian Leadership Conference in 1965, where he worked with King until Green left the organization two years later. He is the author of several books that focus primarily on the impact of poverty and discrimination on urban populations. He has also explored the relationship between expectations and student achievement.
Who: Dr. Robert Green
When: 2 p.m. Saturday, Feb. 27
Where: Morse Arberry Jr. Telecommunications Building, College of Southern Nevada Cheyenne campus
About CSN:
Founded in 1971 and educating thousands of students a semester, the College of Southern Nevada (csn.edu) is the state's largest and most ethnically diverse higher education institution. CSN students can choose from over 150 degree and certificate options in more than 90 areas of study, including 25 degree and certificate programs available entirely online. Students create flexible, personalized schedules, including day, evening, and weekend classes taught on three main campuses and multiple locations throughout Southern Nevada. CSN — your future starts here. CSN is an Equal Employment Opportunity/Affirmative Action institution. For more information, visit http://www.csn.edu/nondiscrimination
#   #   #