November 2019 Chronicle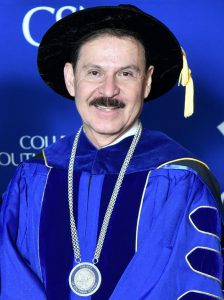 Many in the CSN family have been looking forward the official Student Union grand openings. It was truly an honor to stand with Dr. Arnold Bell, Faculty Senate Chair, the three past student government presidents Daniel Rodriguez, Andrew Sierra and Jill Robinson on October 29, and our new Charleston Campus Vice President and Provost Sonya Pearson for the ribbon cutting ceremony. Truly a "Students First" event.
November is also a time of reflection as we celebrate Thanksgiving, Veterans Day and Native American Heritage Month. In this spirit of reflection, I want to thank all of the CSN family for your dedication, commitment and hard work. I am truly blessed to be in an organization dedicated to student success and community impact.
Federico
Student Union Dedication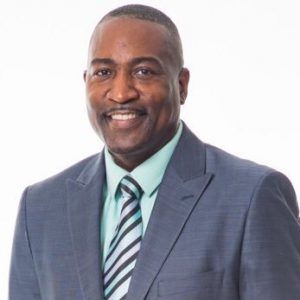 I hope you will be able to join us when we officially dedicate the student union on our North Las Vegas campus in honor of the late Assemblyman Tyrone Thompson on November 14. Thompson was a great friend to our community and our campus, a true believer in the Students First philosophy guiding all of us. I remember him greeting CSN students warmly into his office when we were in Carson City earlier this year. You can find details about the event on our calendar.
Our student unions stand as shining examples to the Students First approach we take at CSN.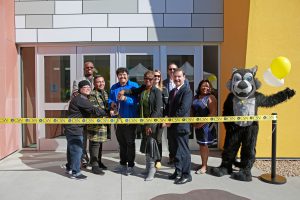 As you know, the unions on each campus have quickly become popular spaces for our students to study, grab a bite to eat, relax between class and gather with their friends. The unions make the college experience better for all. They began as an idea from student government leaders years ago and I'm proud to see them come to fruition.
Coach Tim Chambers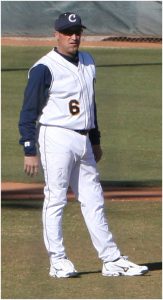 CSN has built an impressive array of athletic programs over the years, and Coach Tim Chambers was at the foundation of it all. Chambers, who coached the CSN Coyotes baseball team from 2000 to 2010 and brought home a national championship in 2003, died on October 27. He will be sorely missed by everyone at CSN. The success of our student athletes both on and off the field was always a priority for Coach Chambers, and his legacy will live on. Read Athletic Director Dexter Irvin's letter.
Leadership Academy
If you have not yet submitted your application to our new CSN Leadership Academy, I encourage you to do so now. The deadline is November 15. The program is open to all employees and utilizes the 7 Habits of Highly Effective People model of principle-based leadership. The application is available online or via PDF for download. Please contact program director Dr. Gillian.Silver-Rodis@csn.edu for more information.
Holiday Card & Holiday Party
I hope you will all join me at the CSN Holiday Party in the Charleston Campus Student Union Ballroom from 6-9 p.m. Thursday, December 12. After a successful semester, I am excited to celebrate the holidays with our faculty and staff who always put our students first. Please keep an eye on your email for more details about this event. As a reminder, I am seeking artwork submissions for our CSN Holiday Card. You can learn more about that and how to enter here.
University Police Services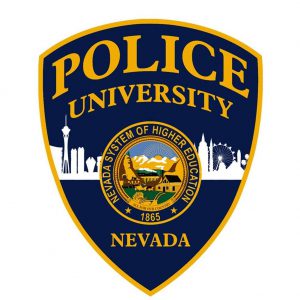 I hope you all saw the message from Associate Vice President & Director of University Police Services, Southern Command Adam Garcia noting the changes regarding our Henderson facilities. As of now, University Police Services is providing 24/7 service to the CSN Henderson Campus, the Green Valley Tech Center, and the Water Street Centers, including dispatch services via UPD's Dispatch Center. This change will provide improved response times for police, fire and medical services while also continuing to provide calls for service for campus security and after hour emergency requests for Facilities Management. Police will also provide increased patrols of these properties, including in vehicle patrol coverage and targeted foot patrols.
Also, working with Facilities Management, you will note signs communicating the prohibition of weapons on state property. Additional signage will be deployed throughout all campus locations in coming months.
Dean of the School of Arts & Letters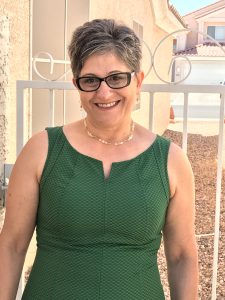 Please join me in congratulating Dr. Vartouhi Asherian, the new interim dean of the School of Arts and Letters! Dr. Asherian has been with CSN for many years, and she has a strong professional background in community college and public school teaching. She also brings a strong understanding of educational technology and has demonstrated great skill in working with faculty. She holds advanced degrees in Instructional Design and Distance Education, Curriculum and Instruction, and Education Administration. She serves on a national AACC-affiliated board and is engaged with NWCCU, our accrediting body, representing CSN in a professional capacity. She is also deeply committed to our community, and is particularly engaged in the arts.
Fall 2019 Enrollment
Please review the latest enrollment report at the link below. This updated report reflects our fall enrollment through the census date of October 15, 2019. Visit the Institutional Research web page to see additional enrollment and institutional data. See the enrollment report.