December Chronicle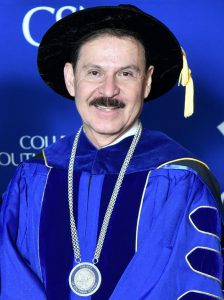 As the end of the semester and the end of the year quickly approach, I want to wish you all a very happy holiday season. I hope you will join us at the CSN Holiday Party on December 12. I also want to acknowledge the hard work you put in every day to make sure our students always come first. On behalf of all 35,000 of them, I thank you.
Federico
Mariachi Plata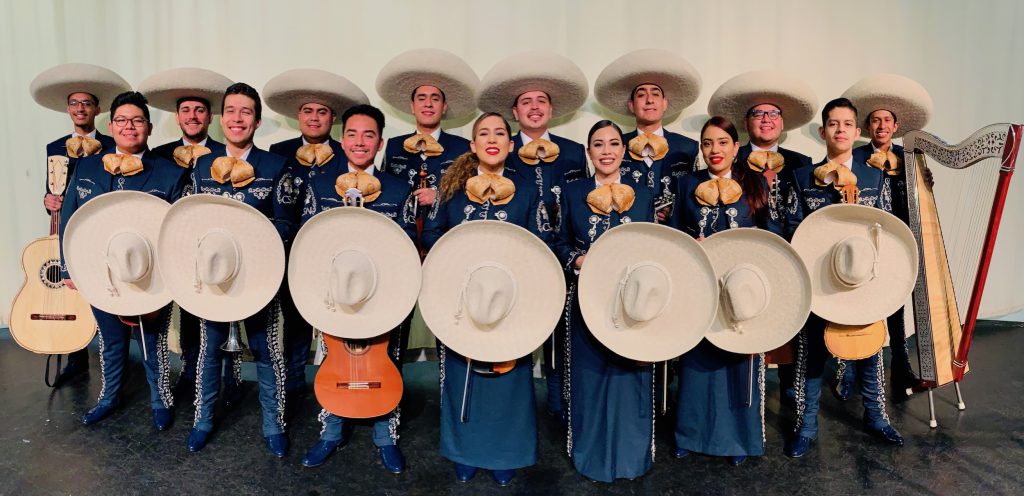 I am thrilled to invite you to the debut local performance of Mariachi Plata, CSN's new competitive mariachi! Mariachi Plata is comprised of students from our mariachi courses in the fine arts music curriculum. Their local debut at 7 p.m. December 10 will follow their first competition at the Mariachi Vargas Extravaganza in San Antonio, Texas. This is incredibly exciting for our students and for our community. There is much interest in mariachi in Southern Nevada, as well as a strong desire by members of the Hispanic community for programs that recognize and celebrate their cultural heritage. With nearly one-third of our students identifying as Hispanic, it is imperative that we ensure a good fit for them at CSN.
Popular local singer Napoleon Buenrostro will act as master of ceremonies at the concert, where several other act will perform along with Mariachi Plata. The reception starts at 6 p.m. and the concert at 7.
Holiday Party & Holiday Card Winner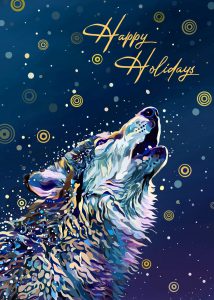 I am very much looking forward to this year's CSN Holiday Party, and I hope to see you there. Tickets are $10 each and are on sale now through Monday, December 9 at any of our campus cashier's offices. You may purchase a ticket for yourself and a ticket for a guest; adults only please, as there will be alcoholic beverages available.
On a related note, congratulations to CSN student Cecilia Belio, winner of our holiday card contest! Her wonderful design was chosen by our judges as the winner of the inaugural CSN Holiday Card Contest. Cecilia will be awarded a $500 gift card.
Mexican University Partnership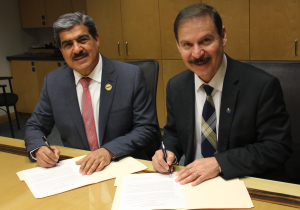 I recently met with presidents of technical colleges from Mexico and toured CSN's campuses with them as they learned about some of our specialty programs. We signed a memorandum of understanding with the delegation of college presidents from the Associacion Nacional de Universidades Tecnologicas, pledging to continue the cross-cultural partnership we have developed. We are just getting started, and hope to soon develop new programs and initiatives that will lead to opportunities for our students to interact with the students from Mexico, who will come to CSN. This is a very exciting time for our college. Read more about the partnership here.
New International Center Director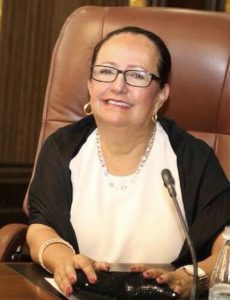 Please join me in welcoming to CSN our new Director of International Programs Carol P. Fimmen, who started last month. Fimmen will be responsible for helping strengthen the college's international programs, internationalization of the curriculum, faculty development initiatives, development of partnerships with international institutions, organizations and governments, and will oversee the area of international student recruitment and international student services. She plans to establish an international student alumni association, develop new study abroad opportunities for our students and faculty, establish international exchanges for students and faculty, and develop new international and workforce training for institutional and governments.
She brings extensive experience to CSN, having served in many international organizations and on boards, and as a consultant to the Asian Development Bank Institute, the American Council on Education, and the Consortium for North American Higher Education Collaboration, among others. Welcome to CSN, Carol.
New Chief Human Resources Officer
Another wonderful addition to the CSN family is our new Chief Human Resources Officer Tracey Cleveland, who brings with her more than 20 years of human resources experience, both in higher education and private industry.
She joins us directly from Erie Community College, where she had been since 2014, most recently as the vice president of human resources. Like CSN, ECC is a large community college, offering nearly 100 degree and certificate programs and enrolling more than 10,000 students. Before joining ECC, Cleveland filled various human resources leadership roles at Avery Dennison Corporation, Alcoa, the New York State Department of Transportation and Monroe Community College
As a senior associate vice president, Cleveland will oversee all aspects of human resources including talent acquisition and management, compensation, benefits, wellness, employee relations, employee development and retention, and performance management. She will also be responsible for oversight for the Office of Institutional Equity.
Cleveland begins January 2, and I hope you will join me in welcoming her.
Nevada Promise Needs Mentors

Our Nevada Promise students need you. As you know, students who receive the Nevada Promise scholarship are required to periodically meet with a mentor. Many CSN faculty and staff have been gracious enough to volunteer to mentor students, and for that we are grateful. More mentors are needed, though. If you can, please volunteer by filling out a mentor application here. Thank you.
Voicemail Changes
I hope you saw the email from our Office of Technology Services announcing several important changes to our voicemail system. For a full list of instructions, visit here.