---
Dear CSN Family,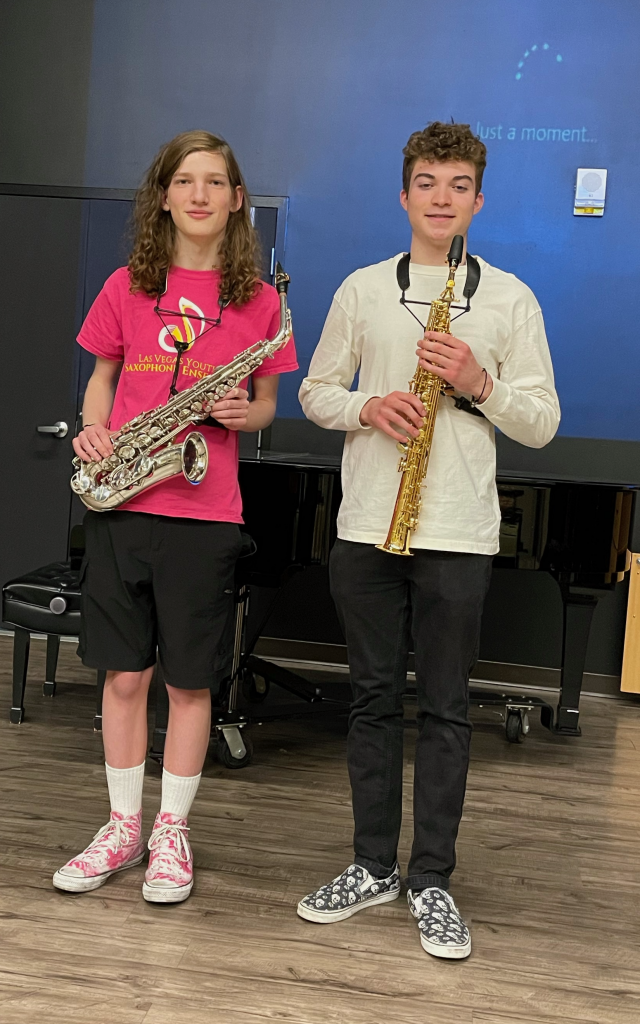 I want to congratulate two exemplary CSN students who took Best Overall last weekend at the Dixie State University Woodwind Day Young Artist Competition! Student Sebastian Carlson, a freshman, won Best Overall College Woodwind and was a Grand Prize Winner, and student Declan Pastorino, a CSN High School dual enrollment student, won Best Overall High School Woodwind and was a Grand Prize Winner.
Sebastian and Declan bested students from Arizona, Nevada, and Utah. Winners were chosen by a panel of three adjudicators. As Grand Prize winners, Sebastian and Declan will both solo with the Dixie State University Flute Choir in the Fall of 2021!
In addition, I would also like to congratulate saxophone instructor Dr. Lindsey O'Connor, and thank her for her dedication to her students.
This incredible accomplishment by our students and faculty once again show that our Music and Performing Arts programs are indeed among the best in the nation. I could not be more proud of what we are able to accomplish here at CSN when we all work toward putting our students first.

Federico Zaragoza
President
College of Southern Nevada