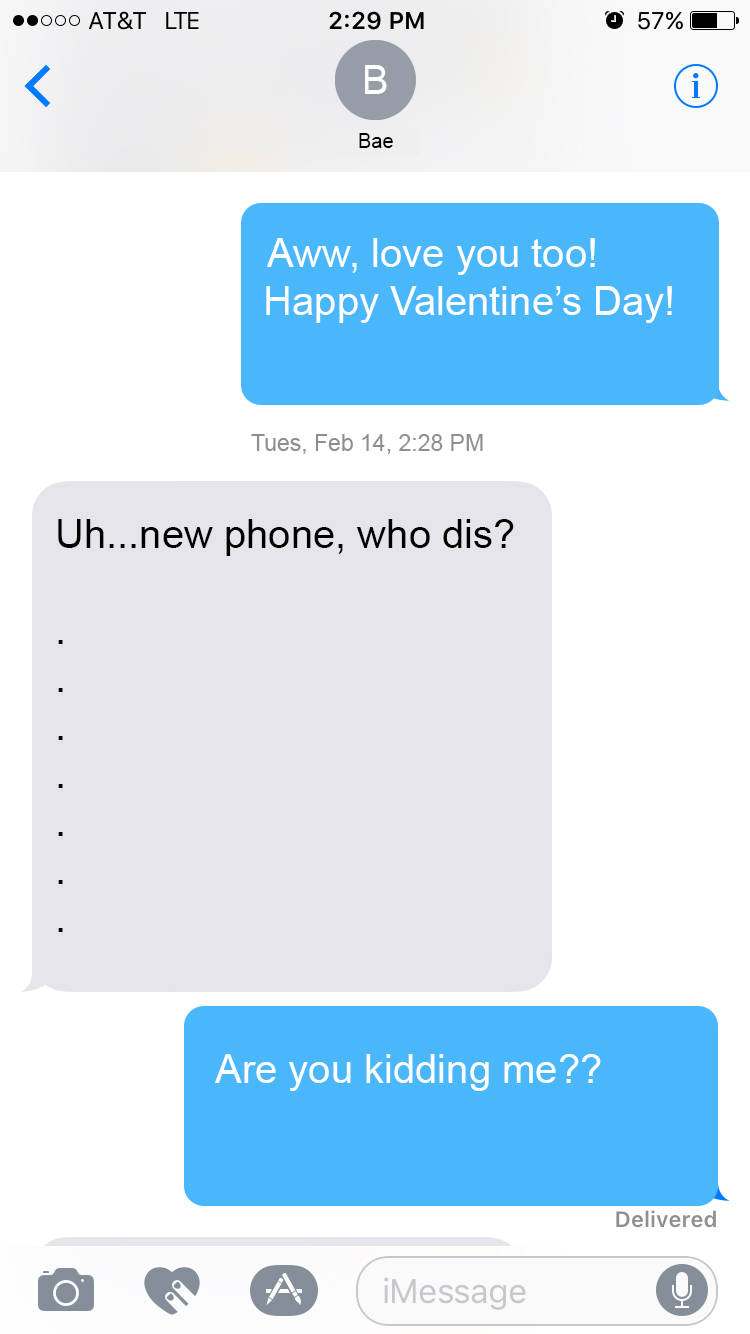 It seems like the spring semester has just begun and already Valentine's Day is right around the corner! While not everyone has a date on this day of love, we at CSN Libraries must admit that it's better to be dateless on Valentine's Day than to be broken up with on Valentine's Day–via text!
That's why we're launching our third annual "Anti-Valentine's Day Breakup Text Context" to see who can write the world's worst breakup text!
The rules are simple:
Pick up an entry form at any CSN campus library to write your text by hand and turn it in at the library Reference Desk. Be sure to put your name, phone number, and email address on the back!
Make sure your text entry is 50 words or less. Most texts are short!
You must submit your entry by the deadline of February 14, 2020 to be considered.
You can submit up to 2 entries, and must be a CSN student to win. The winning entry will be decided on after voting from CSN library employees, and will be announced on our library Facebook and Instagram by the end of the month.
Entries will be voted on for originality, humor, and being just the worst way to end a relationship! However, any entries with inappropriate language or content will not be considered.
If writing a terrible breakup text doesn't cheer you up on Valentine's Day, you can always stop by a CSN Libraries Reference Desk where we're giving out free candy on February 14 (while supplies last) to show that your library loves you! And even if you don't have a date, there's no reason you can't share a smile, compliment, gift, or time with friends to celebrate the day too.