January & February 2020 Chronicle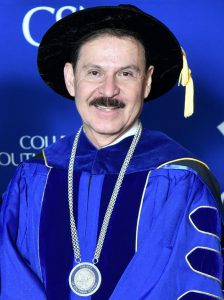 Welcome to the beginning of our 2020 Spring Semester. I hope you are rested and ready to continue on our students first agenda. As I discussed during convocation, we are making amazing progress on our journey to performance excellence. I want you to know that CSN is one of the most improved colleges of our size in the country! Because of all of your hard work, I am so pleased to report that we are on target to reach a combined 40 percent graduation and transfer rate.  Our most recent IPEDS data show that we have graduation rates of 14 percent and a 26 percent transfer rate! This puts us well on our way to reaching the NSHE goal of 49.5 percent by 2025. This data is proof that your hard work is paying off and we should all celebrate the progress we are making in our student success efforts. I thank you on behalf of all our students and Southern Nevada stakeholders.
See our detailed presentation from last month's Board of Regents meeting, read more on the Newsroom blog, watch the Convocation event online, and download the Convocation PowerPoint presentation.
In this issue:
MLK Parade
University Legal Services

 

Latin Chamber Luncheon

 

Campus Commuter

 

Chief Human Resources Officer
CSN Leadership Academy
Student Email Changes
Mariachi Plata
Holiday Party
Dr. Paul E. Meacham
Enrollment Report
Martin Luther King Jr. Parade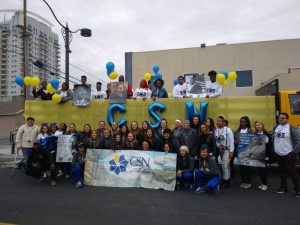 Nearly 100 CSN students, faculty and staff participated in the annual Martin Luther King Jr. Parade in downtown Las Vegas last month. It was a beautiful day and I enjoyed spending time at this meaningful event with our students, who showed off their dance moves all morning long. The CSN float was organized by the African American Heritage Committee, led by Campus Life Development Coordinator Sean Tory. A big thanks to all those who helped make this parade a success.
University Legal Services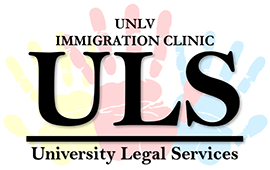 I'm pleased to let you know that the UNLV Immigration Clinic is now offering its services to all CSN faculty, staff and students. The clinic opened in 2018 and recently expanded to include CSN. The clinic can provide help on a variety of immigration issues, including DACA renewals, deportation issues and children's rights. We held a wonderful event on Thursday night where community members were able to come in for free legal help. My thanks to Gov. Steve Sisolak, NSHE Chancellor Thom Reilly, UNLV President Marta Meana, UNLV Boyd School of Law Dean Daniel Hamilton, Immigration Clinic Director Michael Kagan, North Las Vegas Campus Vice President & Provost Clarissa Cota and everyone who helped make the event such a success.
Latin Chamber Luncheon
Recently I was able to share the good news about CSN with members of the Las Vegas Latin Chamber of Commerce. The state of CSN is strong and our future is bright. I know that many of the small businesses in our community struggle to hire the best local talent. We are working very hard here at CSN to make that a thing of the past and our numbers are telling. As I noted above, our graduation rates have doubled from 7 percent in 2016 to 14 percent in 2021 and our transfer rate has increased from 15 percent to 26 percent in the same time period. I am always pleased to share the good work happening at CSN with our Southern Nevada community. For more on the Chamber luncheon, see the CSN Newsroom article.
Campus Commuter
I hope you all have seen the new Campus Commuter shuttles on our campuses, which we are piloting in partnership with Nevada State College to help solve a transportation issue faced by many of our students. As the program launches, rides are free of charge to both CSN and NSC students. There are two routes with stops at all three CSN campuses, the East Las Vegas Library and NSC's campus in Henderson. Many thanks to those who have helped put our students first in this endeavor and learn more about this program by visiting www.csn.edu/csnshuttle.
Chief Human Resources Officer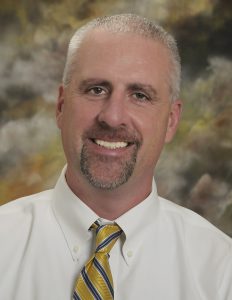 I am thrilled to welcome Dr. Bill Dial to CSN as our new Chief Human Resources Officer. As I noted in my earlier announcement, the previous candidate for this position withdrew acceptance of our offer. Dr. Dial's first day at CSN will be this Monday, February 3. He brings with him a wealth of experience in human resources, joining us from Metropolitan Community College in Kansas City, where he served in the same position. Previously, he had served in human resources leadership roles for more than 10 years at Richland College in Dallas and Red Rocks Community College in Lakewood, Colorado.
Dr. Dial holds a Bachelor of Science in Education from the University of Arkansas in Fayetteville; a master of science in human resources management from Lindenwood University in St. Louis; and a Ph.D. in organizational management from Capella University in Minneapolis. For more about Dial, please see his resume.
Please join me in welcoming him to the CSN family.
CSN Leadership Academy
I am pleased to offer my congratulations to the first cohort of CSN employees in the CSN Leadership Academy. The academy will be a wonderful personal reflection and development opportunity. It utilizes the well-regarded 7 Habits of Highly Effective People model of principle-based leadership, and concentrates on proactivity, strengthening time management, ethical decision-making, and communication competency.
There were more than 140 applications submitted! The first cohort began last month and cohorts will begin in fall 2020 and spring 2021 semesters as well. Those cohorts will be announced at a later date. Those who started in January include:
| | | |
| --- | --- | --- |
| Dora Reyes | John Rios | Kenneth Roman |
| Taylor Cayro | Carla Wright | Ashley Snipes |
| Dana Phillips | Shawn Claxton | Annette Lord |
| Angel Clemons | Emily King | Michelle Chan |
| Paula Bourne | Karen Ahern | Angela Nelson-Swearingen |
| Nancy Swanson | Alicia Briancon | Kayla Buscher |
| Theresa Pugh | Michael Schoenberger | Tamara Flores-Sahagun |
| Sabrina Cruz | David Leavell | Marissa Robledo |
| Rachel Garcia | Robert Bonora | Sherida Devine |
| Eileen Hamilton | Phillip Dixon | Carolyn Wright |
Student Email Changes
Starting on February 1, all official communications coming from CSN to active students will be directed only to the official, CSN-issued email address that you were assigned when you created your account. Please start checking this email account starting now to ensure that you are able to see important notifications that come from CSN. Read more online.
Mariachi Plata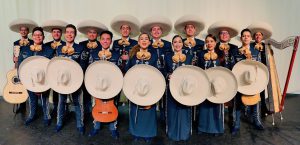 What an amazing celebration of our students! In December, we celebrated our new competitive Mariachi Plata with an incredible performance in the Horn Theatre. Prior to the performance on the North Las Vegas Campus, our students took home third place in a national mariachi competition in San Antonio, Texas, and students Jose Mejia and Precious Carrasco took first and second, respectively, in the vocalist competition. The sold-out concert was truly a community event, featuring performances from a number of local mariachis. You can read see an album of photos on the CSN Facebook page. (As a reminder, you do not need a Facebook account to view these photos) and see their performance on YouTube.  https://www.facebook.com/pg/CSNNV/photos/?tab=album&album_id=10156829209193603
https://www.youtube.com/watch?v=0Lah95FvBOQ&feature=youtu.be
Holiday Party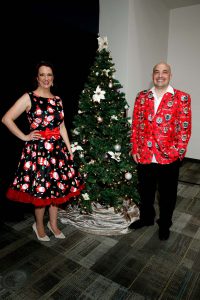 It was truly a pleasure to celebrate the holidays with the CSN family last month. The events team did a wonderful job transforming the Charleston Campus student union ballrooms into a beautiful space to celebrate the hard work and dedication of our faculty and staff to make sure students succeed. I was honored to present a $500 gift card to CSN student Cecilia Belio, who won the inaugural contest and designed this year's beautiful holiday card. Belio is studying sonography at CSN and uses her artwork as a way to relax and destress. Please see photos from our holiday party here.
Dr. Paul E. Meacham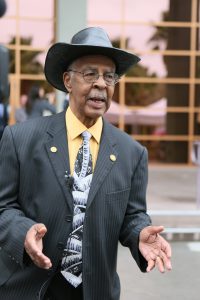 As you know, the CSN community mourned the loss of former CSN President Paul E. Meacham in December. Dr. Meacham was a very influential figure in the CSN history, as our first African-American president and the longest tenured president at CSN. The student services building on our Charleston Campus is named in honor of Dr. Meacham's dedication to our students. Read more about Dr. Meacham here. http://blog.csn.edu/?p=2690
Enrollment Report
Please review the latest enrollment report at the link below. This updated report reflects our spring enrollment through January 28. Visit the Institutional Research web page to see additional enrollment and institutional data. See the enrollment report.