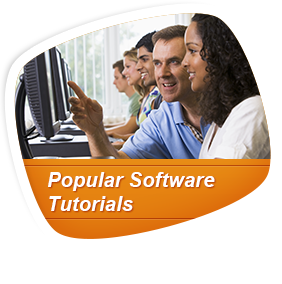 Sometimes it's not necessarily the college degree or the work experience you have that will win you a job. Employers are looking for applicants who have skills that will fit their needs and be an asset to the team. You can learn those valued skills while working on your degree and get a job sooner than you think. CSN Libraries has a database you can use to develop the computer skills that may gain you entry into a job or improve your skills for college assignments. Learning Express has a Computer Skills Center where you can view multimedia tutorials to develop skills in these areas:
Operating systems including Microsoft Windows 10
Computer and Internet basics
Software programs from Microsoft
Computer graphic programs from Adobe
To get the most from this database be sure to register for your own account to create a personal portfolio page and track your progress. Access Learning Express anywhere, anytime through the CSN Libraries, then log into your personal account. You can work on developing skills at your own pace. When you're ready to apply for a job list the specific skills or programs you've mastered on your resume so employers can see them.
Learning Express also has other learning centers including:
Career Center with workplace exams and job search
College Center with placement practice tests
Adult Learning Center for math, writing, speaking and citizenship
Be the most valuable player on your team when you have the skills to make things happen!