Looking for a famous painting, photograph, or object to steal the show for your next report, essay, or speech? Look no further than our easy-to-use (and easy to cite) image database, Artstor. From portraits of Picasso to schematics of the Sistine Chapel, Artstor provides access to a variety of art collections to help you find the perfect image to capture your audience's attention and add a visual element to your work to make it look more professional, formal, and enticing.
With access to over 2 million pieces of artwork- including paintings, photographs, drawings, maps, prints- and beyond- Artstor provides you with an ever-growing digital library covering the arts, architecture, history, humanities, as well as science subject areas. In addition to being able to browse world-famous collections from museums such as the J. Paul Getty museum, as well as both the Metropolitan Museum of Art (the "Met") and Museum of Modern Art (MOMA), you'll find countless historical gems and contemporary objects from around the world that will expand your subject knowledge and provide deeper context for your assignments.
Concerned about copyright and attribution? Artstor is a nonprofit organization whose mission is to use digital technology to enhance scholarship, teaching and learning in the arts, humanities and other fields and therefore, has developed a guide to help you determine whether your access constitutes fair use. Just remember- if you use any images from Artstor, you'll need to include a citation for those images in your bibliography or works cited page (depending on which style guide you use). Lucky for you, Artstor has a citation generator to help!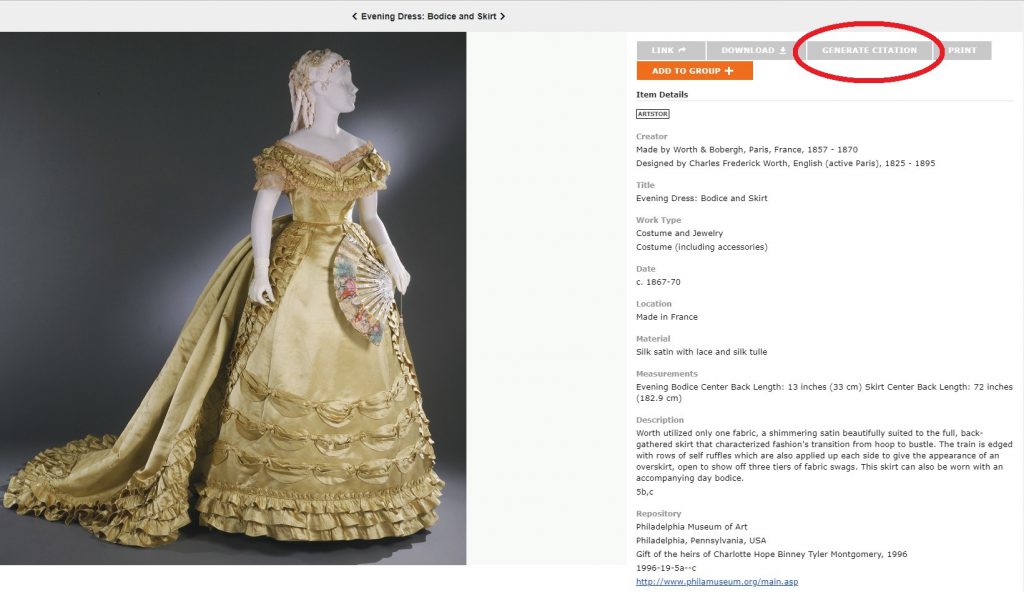 So while gathering the facts and presenting your understood knowledge of your topic is a vital part of the learning process (and one you'll likely do time and again from one class to another), including visual aids from image databases, such as Artstor can really take your assignment to the next level! If you'd like to access more image databases available through CSN Libraries, click on the link below:
http://libguides.csn.edu/az.php?t=4105