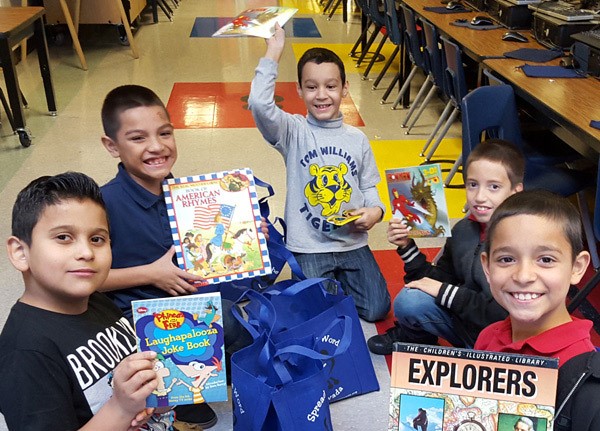 With Thanksgiving around the corner and the holidays upon us, it's a great time to think about giving. At CSN Libraries, we not only want to give thanks, but also give back–especially in ways that can help our community. And what better way is there for a library to help others than through the power of books?
This year CSN Libraries is partnering with the children's literacy nonprofit organization, Spread the Word Nevada, to collect books for low income children in need. Spread the Word Nevada has distributed over 5 million books total since its inception in 2001, placing new and gently used books in the homes of at-risk communities. They fully support developing a love of reading, which can lead to self-confidence and improved academic achievement, which ultimately leads to lifelong success. You can see why we think this organization is valuable: CSN is all about supporting student success too!
This isn't the first time CSN Libraries has partnered with Spread the Word Nevada either. In March 2017, the whole library hosted its first book drive for the organization, collecting all the books from CSN students and faculty that are shown in the photo below. Your friendly librarians also donate service time to the organization, helping to clean older books that will end up in the hands of new kids.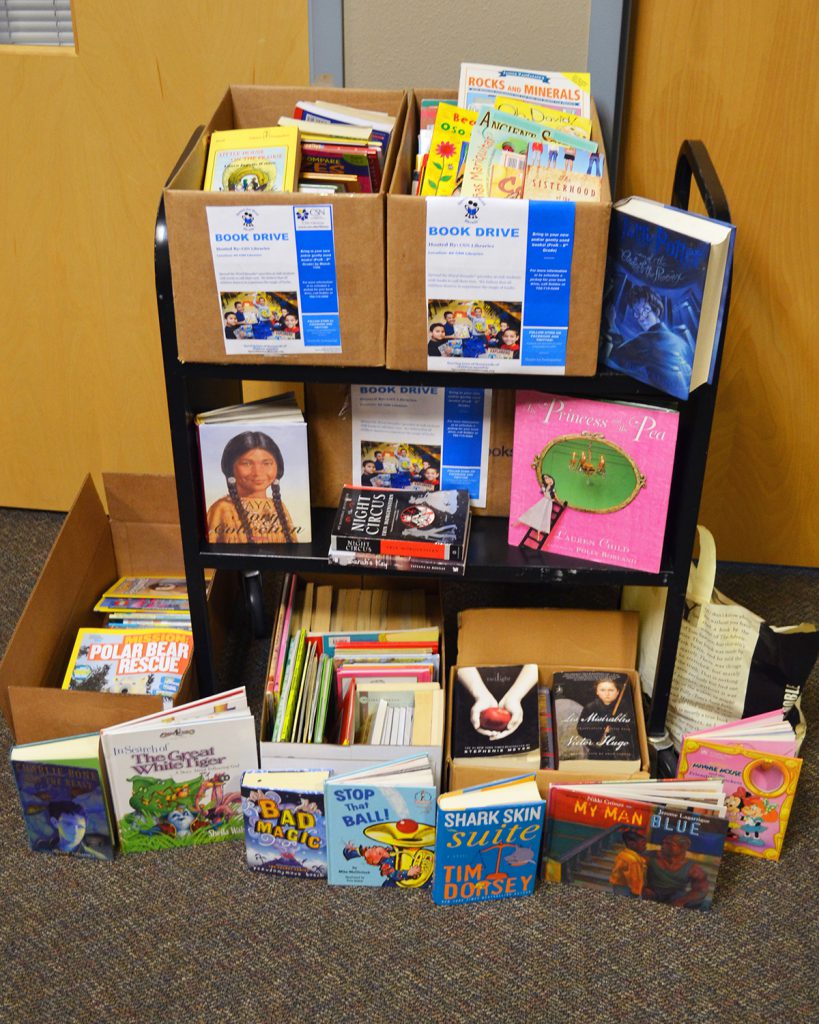 Want to get involved? It's easy to participate and help! Starting Monday, October 28 you might notice a box at each CSN campus library with a "Spread the Word Nevada" flyer on the outside. If you can't find the box, just ask a librarian for help. You can donate any new or gently used books for ages preschool through eighth grade into the box during the month of November. For questions, contact librarian Stephanie Espinoza Villamor at Stephanie.Espinoza@csn.edu.
Our deadline is November 27–right before Thanksgiving Day! Be sure to give before then, and we can't wait to see what books you're willing to share with a new owner who's ready to read!