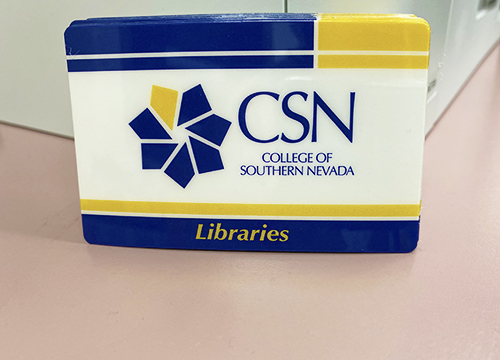 If you explore our library website, you might notice a brand-new feature that's just recently been added for you! To get quick access to your library card account for renewing books, viewing the items you have out on loan, viewing materials you placed on request, and viewing your InterLibrary Loan items, simply visit the library website (library.csn.edu) and click on the last menu option at the top of the page that says "My Account."
This new link went live at the very start of the semester, and offers a quick way to get to what you need. When you select any of the account options in this list, you'll be prompted to log in to your CSN Libraries online account using your student ID number and MyCSN/Canvas/computer password. For faculty and staff, this is your active network directory login and password.
If you have any questions about this new feature, or if you have feedback on how the new menu link is working, please contact our Systems Librarian Emily King at emily.king@csn.edu.