If there's a research assignment on your class syllabus and the thought of choosing a topic seems overwhelming, our Credo Reference database can help! With millions of articles from trusted reference books, Credo has always been a credible source of background information. Recent enhancements have also made it a great resource for brainstorming your topic by featuring "Mind Maps" on every search results page.
What is a Mind Map you ask? When you search Credo for any topic you are interested in, a page of results will appear with a Mind Map on the top right, showing your search term as the central concept in a map of related concepts. For example, if you're interested in video games, simply type that term into Credo's search box. If you want to stick with that topic, you can go straight to the results for sources. But if you want to narrow or broaden your topic, the Mind Map offers related terms that you may want to focus on instead, such as Atari, video game design, gameplay and more. Simply click on that new term and you'll get a fresh list of sources to explore that topic.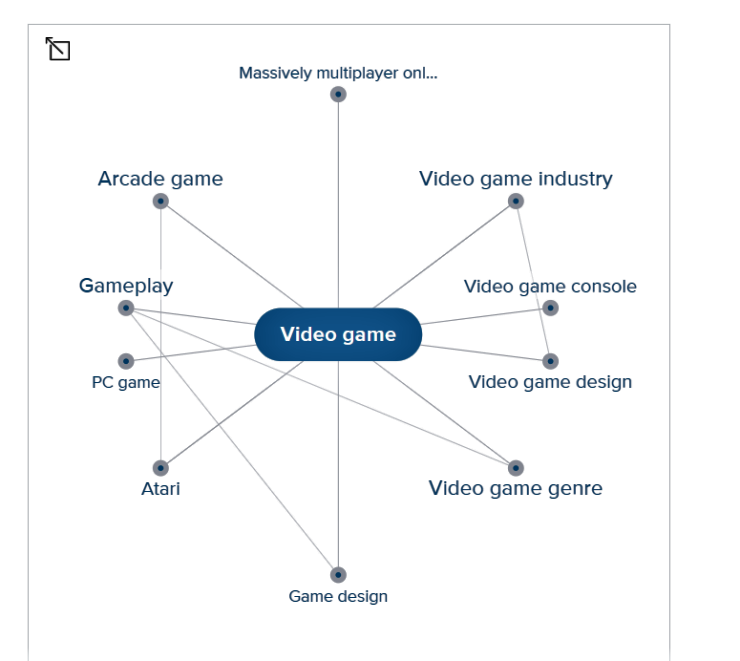 The sources in Credo are categorized as "Reference," "Definitions," and "Pro/Con." On the results page, just use the dropdown menu that says "All Types" if you want to look at a particular type of source. For example, if you check just the Pro/Con box, you'll get information on video games from sources such as The Conversation: An Independent Source of Analysis from Academic Researchers, Bloomberg QuickTake: Hard-to-Explain Topics Explained Simply and Issues & Controversies: Overviews and Pro/Con Arguments.
Sources in Credo have easily identifiable citation information, such as authors, editors, publishers, and dates. Citation tools are available that convert the information on a source into APA, MLA, and other citation formats.
Credo also includes images, maps, and video– just use the "All Media" dropdown menu on your search results page to see what's available for your topic. And if you want to continue your research outside of Credo, you'll see links to our CSN library catalog and databases with even more information about your topic.
Don't let research topic selection get the best of you. Give Credo Reference Mind Maps a try or just ask a librarian for help. We'll be happy to brainstorm with you!