Our hearts go out to all the victims of last night's tragedy in Las Vegas. As stated by CSN President Michael Richards, "We know the shock of these events will impact us for some time." In the present, CSN Libraries are offering a small bit of comfort to any students, faculty, and staff in need.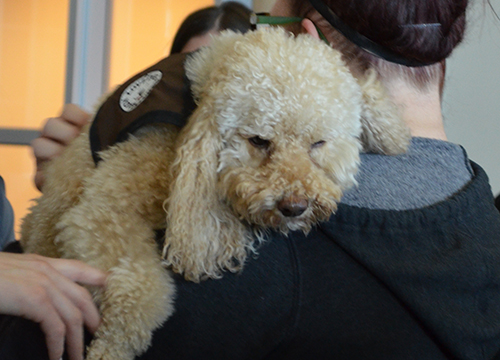 The Love Dog Adventures therapy organization has generously offered to bring teams of certified therapy animals–both dog and cat–to the CSN West Charleston Campus Library on October 2, at 1pm and the North Las Vegas Campus Library on October 3 at 3pm. A therapy cat will also be returning to West Charleston on October 3 at 11am.
Please be advised if you have allergies. The animals will be located in the front of the libraries.
Whether you were directly impacted by the event, or simply need extra comfort during a difficult time for our entire city, we welcome you into the library to spend time with these animals today.
CSN also has Counseling and Psychological Services (CAPS) on all three campuses for consultations. Appointments are available Monday through Friday from 8am until 5pm. Call 702-651-5518 or visit:
West Charleston Campus Building D, Room 104
North Las Vegas Campus Main Building, Room 101E
Henderson Campus Building C, Room 113A